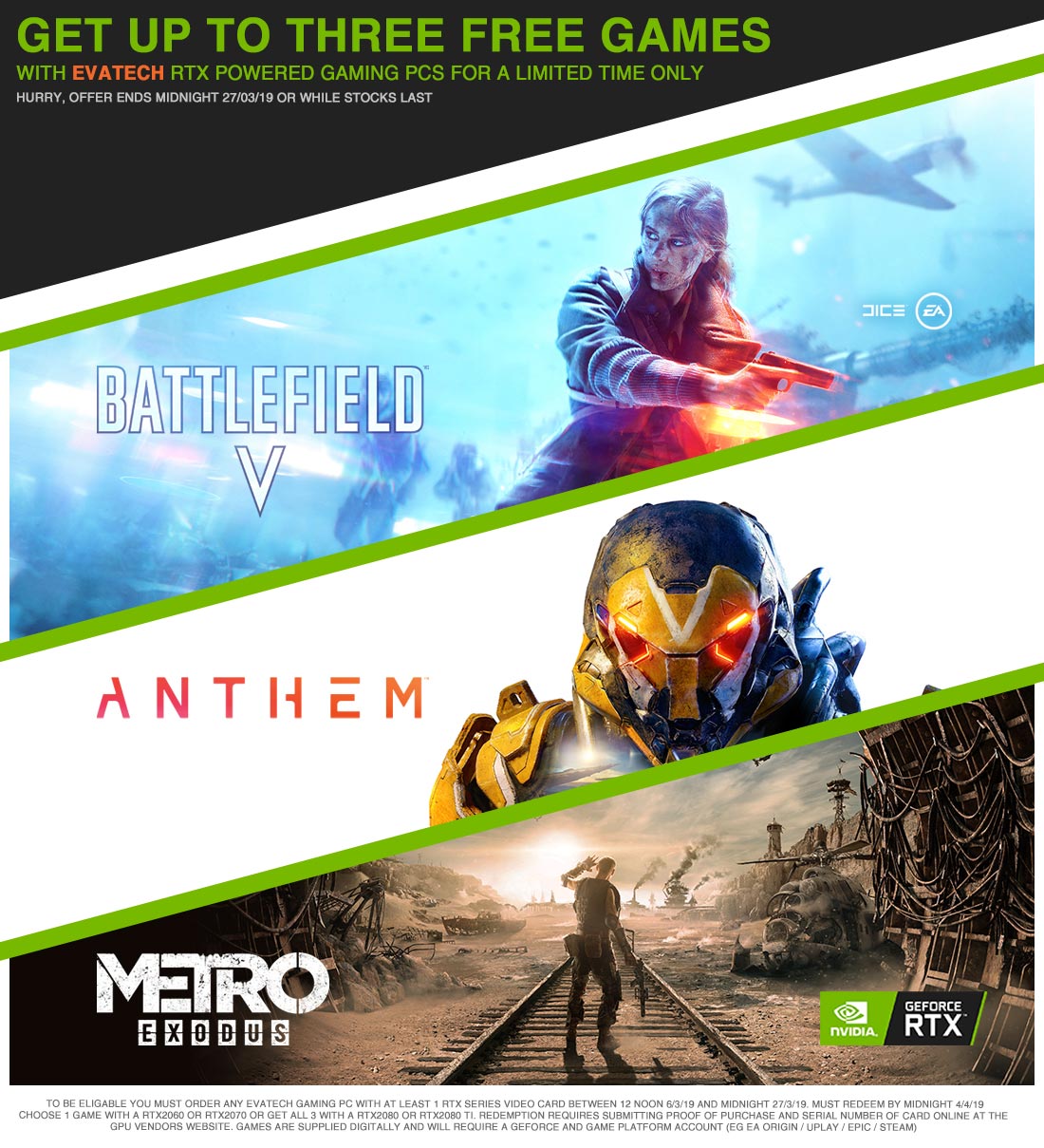 Instructions
1. Customise any gaming PC and be sure to select a RTX2060, RTX2070, RTX2080 or RTX2080 TI graphics card.
(CLICK HERE TO GET STARTED)
2. Order online within the promotional period stated above.
3. Recieve the PC and locate the instruction card within the package.
4. Follow the instructions on the card and redeem the game via the relevent vendor portal listed below before the promotional period expires
Redemption Portals
Important Note
For customers who require delivery and are ordering close to the end of the of the promotional period, please note that redemption may be closed by the time you receive the parcel. The repetition period is controlled by the GPU vendor listed above and not Evatech. Failure to redeem the code in the eligible time window will result in the loss of eligibility. Custom systems may take up to 5-10 days for assembly and delivery can take 2-3 additional business days by courier. While some vendors may extend their redemption period, others may not. Please order ASAP to ensure your best possible chances for eligibility.