An absolute beast of a GPU, the MSI GTX 1080 TI Lightning edition was doled out in very limited quantities to official MSI partners not long ago and instead of hiking up the price and selling them to make a quick buck, we selected a handful of lucky customers who ordered a regular GTX 1080 TI powered custom gaming PC and gave them out as free upgrades!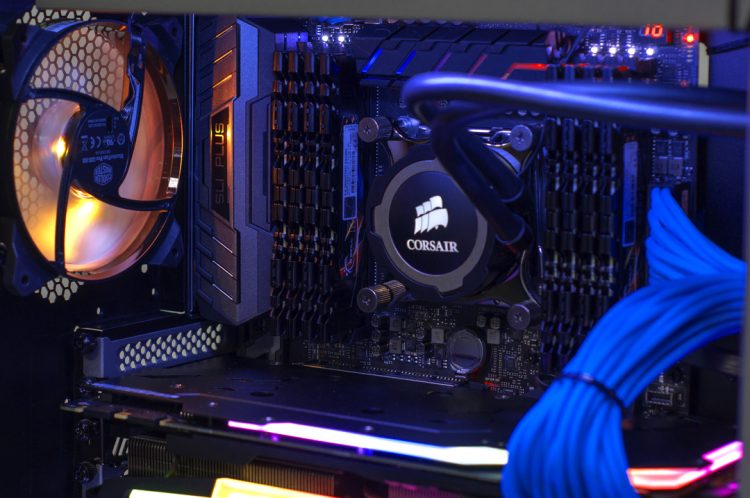 Photo's don't really do it justice, but the very slick fully programmable RGBs that light up the card through an diffuser to smooth out the effect just like G.Skill's Trident Z RGB RAM look spectacular.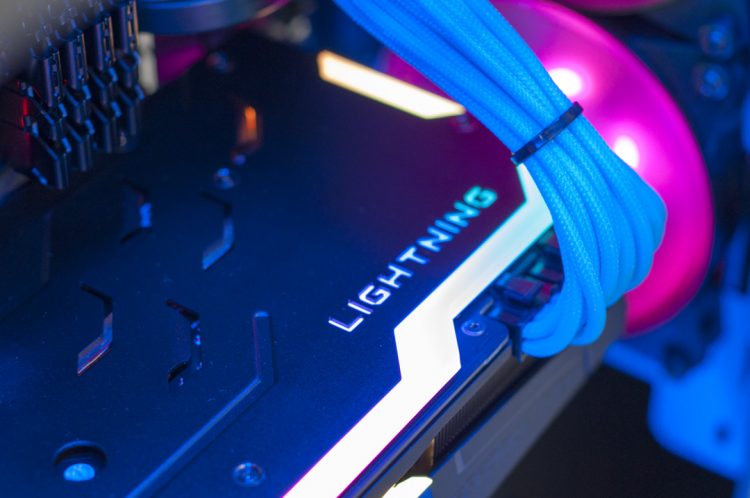 Blue sleeved powered supply cables complimented the layout with RGB case fans throwing an ever changing ambient glow across the entire system as the enormous GPU took center stage through the tempered glass side panels of the InWin 509 Chassis.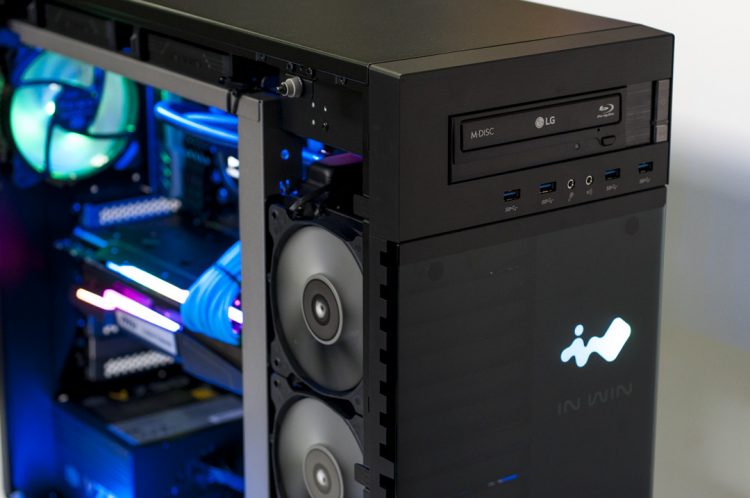 Rounding out the build is a 240mm Corsair Liquid CPU cooler, a Intel i7 7820X Octo-core CPU, an NVMe SSD and Cooler Master V750 power supply. A great selection of the premium top tier products we use in our custom PCs.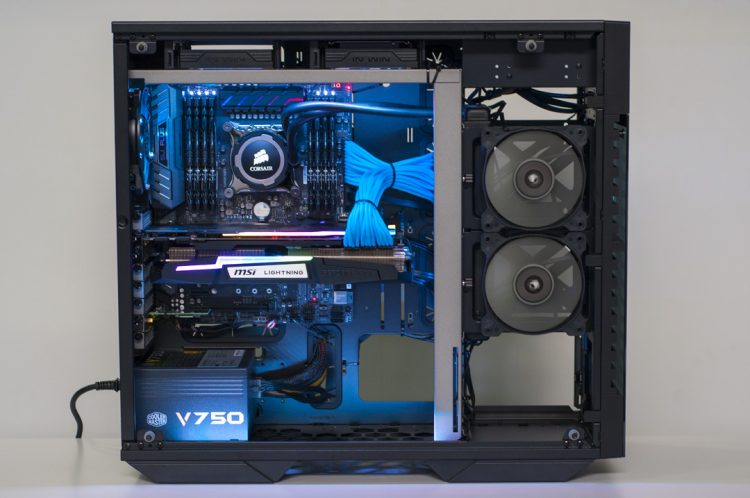 It's such a shame these cards are a short run limited edition! Is it about time you upgraded your old gaming PC? What are you waiting for!? Checkout our custom gaming PC editor (here) and who know's, maybe you'll be the next lucky customer who gets a free upgrade!
It's easy to use, powerful, flexible and even has built in error detection, guides and game performance indicators so you don't have to be hardware nerd to get exactly what you need or worry about compatibility!