Okay, it's not often we post a home/business/workstation PC as one of our featured builds, but we had to make an exception for this build. I think you'll see why, and you'll appreciate our decision.
As you may know, our PC is specially developed to allow true PC customising, but sometimes that just doesn't cut it for customers with specialised requests – and for these customers we are happy to work with closely to come up with a truly one-off configuration to suit their needs. That's what we've got here.
MSI X299 Gaming Pro Carbon
Intel 7820X 8 Core upto 4.3GHz
Corsair H100i Pro RGB 240mm Liquid Cooler
64GB of DDR4 RAM
3x MSI GTX 1080 Ti 11GB OC Duke
Samsung 250GB 970 Evo M.2 SSD
Samsung 500GB 970 Evo M.2 SSD
2TB HDD
1500w Platinum PSU
TP-Link Archer T9E AC1900 Dual Band WiFi PCIe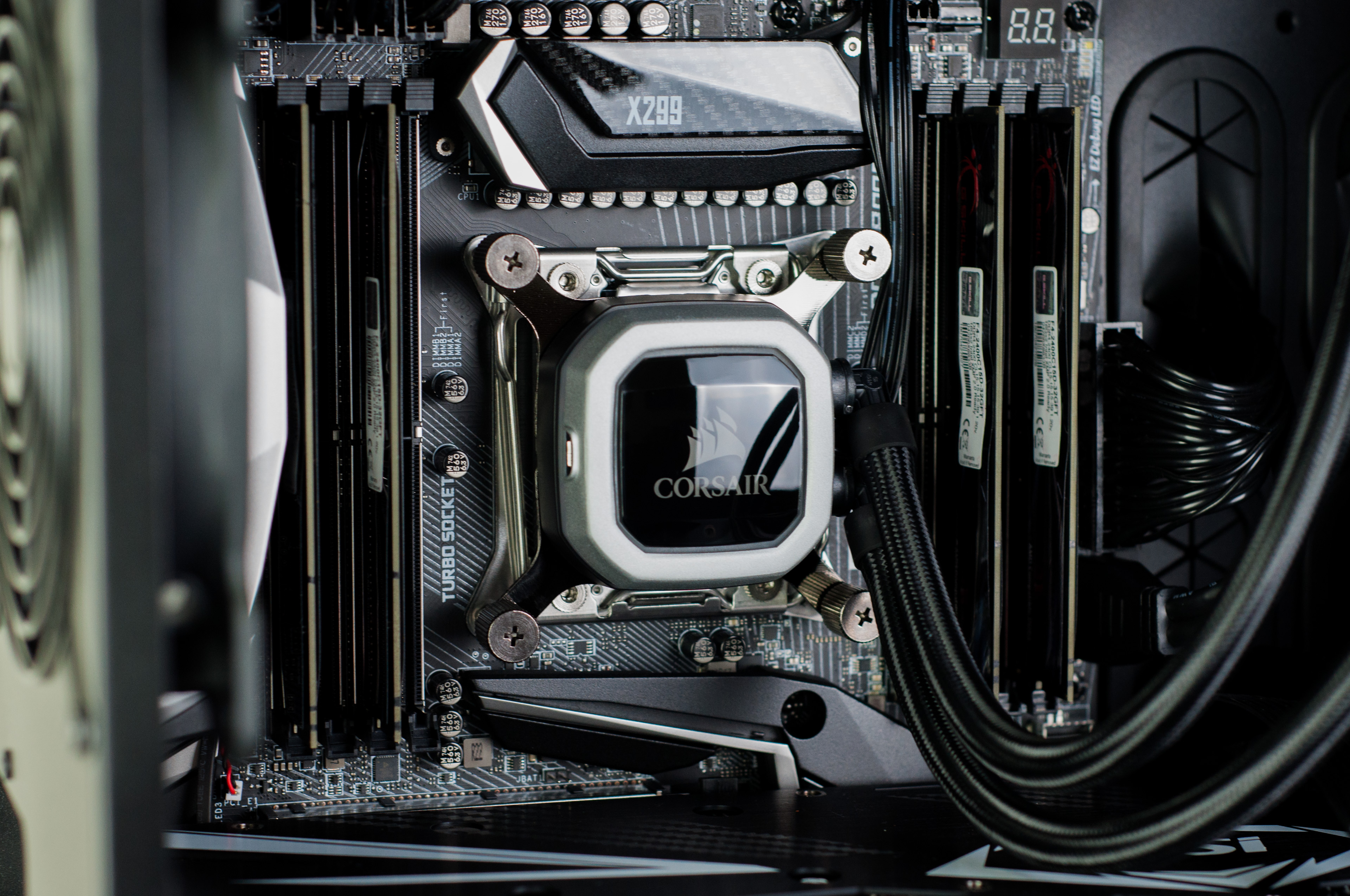 Sure, we've done PC builds with better motherboards, better CPUs, more RAM, more SSD storage, and even more GTX 1080 Tis per system… but this system represents a balance between "going all out" and "enough to get the job done". At a price tag of just over $8,500 for the PC, we're pretty certain that whatever machine our creation is replacing is going to feel pretty sad and neglected very soon. 
If you have a special request for us that you can't get done with our easy-to-use website, then we'd love to hear from you! Let us know, and we'll work tirelessly with you until we have it ironed out.
Checkout our custom PC builder, or contact us for special requests & info.