Building a custom gaming to with a particular game in mind to play? Want to know exactly what hardware you need to play this game at minimum, recommended or ultra settings? Our newly updated website makes that a breeze!
Simply select any game from our game database, choose the base PC you would like to start configuring and our website will automatically highlight and color code the CPU, memory and Graphics card options you need to meet minimum, recommended or ultra game pre-set requirements for standard 1080P HD resolutions.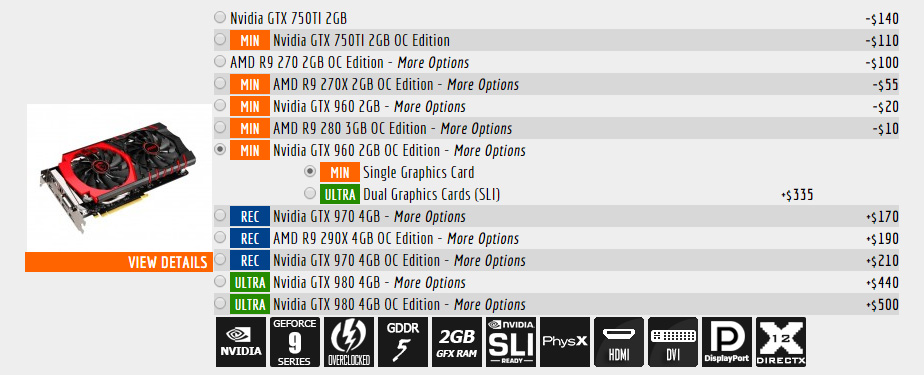 Once you've selected all the components of the system, our site will then show you what hardware preset level these components meet, as well as make suggestions on which components to upgrade to achieve the next level of performance!

Already saved a customized PC and want to checkout how it will perform in all the latest PC games before placing your order? No problem, just load the custom PC ID and click the link below the hardware summary titled "To see how this PC would perform in specific games, click here."
Just one more reason why Evatech is Australia's fast growing custom PC provider. So what are you waiting for? Start customizing your next dream gaming PC today!