Corsair Carbide Spec Omega Tempered Glass RGB White
With striking angular looks and unique tempered glass front and side panels, ensuring your system will always stand out. A built-in RGB LED front lighting zone, two included RGB fans and a Lighting Node PRO offer billions of ways to light up your PC. Built to show off your system and turn heads like no other case, this is the ultimate SPEC.
[SKU] CAS-COR-SPECOMEGARGBW
Available for delivery only. Click & collect and over the counter orders are suspended until further notice.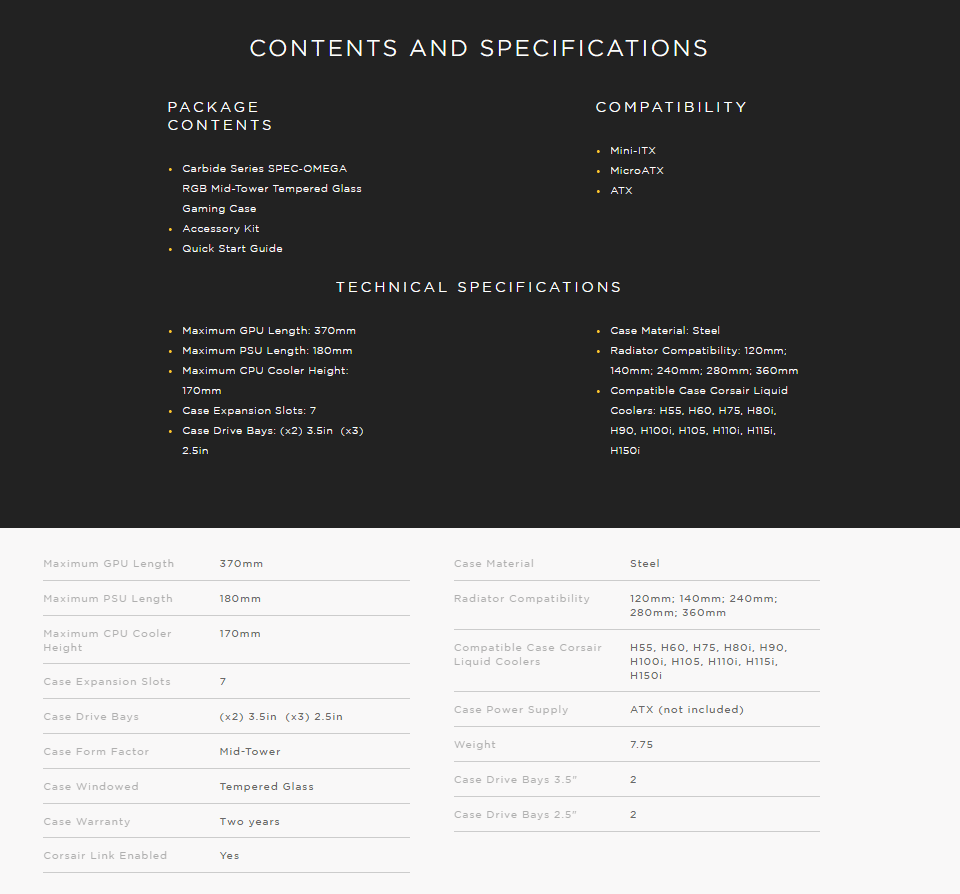 Images provided in good faith but are for illustrative purposes only. Actual product may differ as manufacturer may have revised the item since its original listing. If you need clarification before ordering please contact us PRIOR to ordering.