CES Conference, January 5-7, 2022 – Las Vegas USA.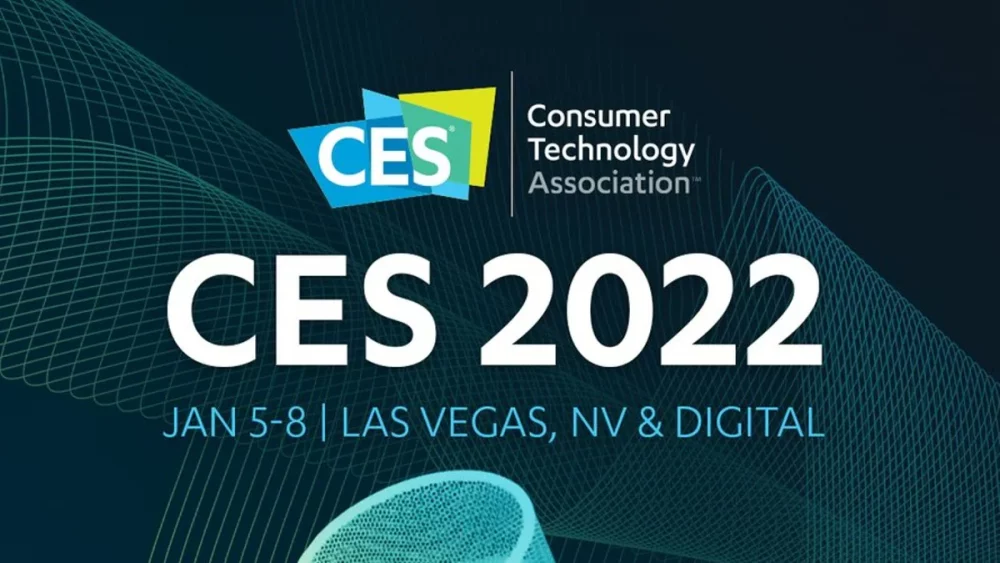 Earlier this week Las Vegas hosted the CES 2022 conference, showcasing the next gen of technology releases and more specifically for us gamers – AMD, Nvidia and Intel's CPU and GPU tech. Despite COVID's best attempts at disruption, the conference went ahead (albeit with less physical attendees and more virtual presentations) without too much of a hitch.
After watching, we know we're excited about what's to come in 2022 so let's jump in and catch you up on what's in store for PC users.
AMD presentation
AMD started things off with a bang, unveiling a host of new products from Ryzen and Radeon. Their Ryzen 3D chip, known as Ryzen 7 5800X3D with upto 8 Zen 3 cores and 96MB of L3 cache, coming to AM4 desktops before mid-year 2022.

The biggest CPU update will be arriving in the second half of 2022 in the form of Z4. The AMD Ryzen 7000 series was made official for the AM5 socket platform with PCIe Gen5 and DDR5 support (it's a coming!). The prototype was shown off running at 5Ghz across all cores and running Halo Infinite and looked incredibly smooth.
We were also spoiled with a bunch of updates from Radeon, mainly in the form of the rx6500XT and rx6400 which will serve as 'entry level' GPU on the desktop side of things and seems to have drawn up a decent amount of excitement and anticipation from fans and enthusiasts alike.
The Radeon RX6500XT, like others in the RX6000 Series features RDNA 2 graphical architecture, and the lower end GPU model aims to run the latest titles at 1080p on the highest settings.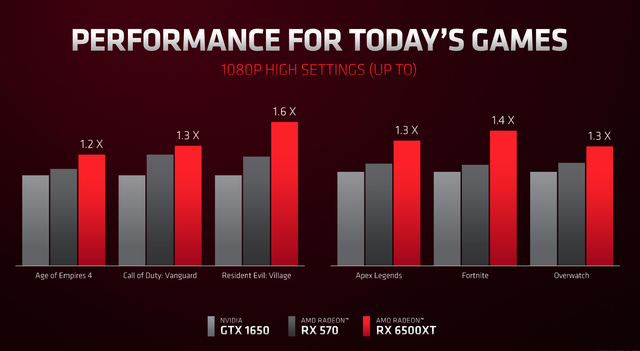 Did you miss it? head over to https://www.amd.com/en/events/ces to watch the entire AMD presentation now!
Nvidia presentation
Not to be outdone, Nvidia also announced an 'entry level' line via the GeForce RTX 3050 which promises to help PC's run the latest games, launching in (hopefully) late January 2022. Nvidia claims this new GPU will deliver a leap in performance over the GTX1650 and will support DLSS and ray hardware-accelerated ray tracing.
Nvidia also went on to announce it's most powerful consumer desktop chip to date, the GeForce RTX 3090Ti. Although not too many details were offered outside of 'besting' the earlier 3090 release, it was referred to as 'A monster GPU' and 'next B-F-GPU' and has excited for more details to be released later this month.
Although details were sparse, we do know this model will feature 24GB of DDR6X VRAM and 40 teraflops of GPU performance, making it roughly 11% faster than the non-Ti variant.
Nvidia has promised to share further details for this monster over the coming months.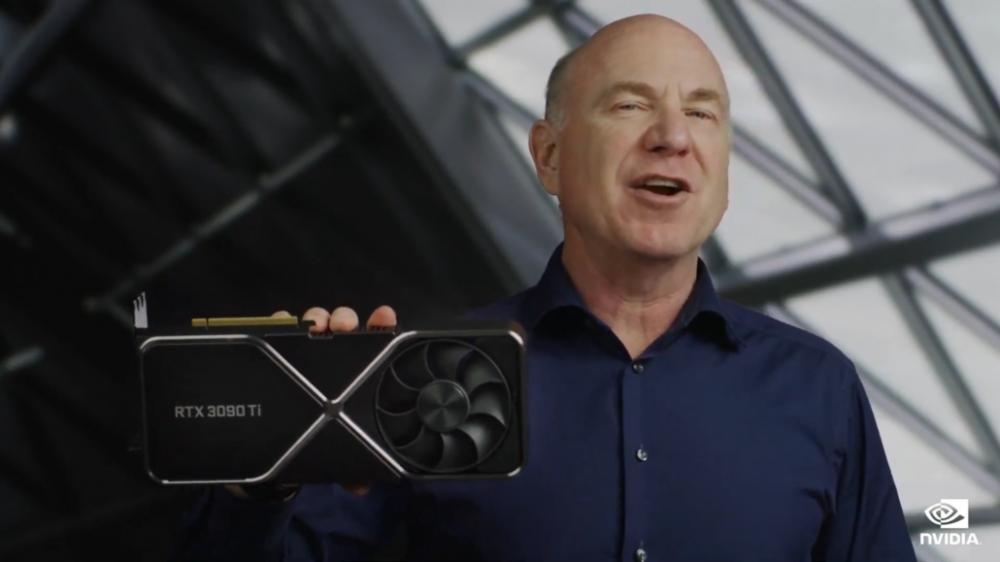 For the gamers, Nvidia also announced a range of new DLSS and RTX games, including Rainbow Six Extraction, Escape from Tarkov + more. Exciting times!
Did you miss it? head over to https://www.nvidia.com/en-us/geforce/news/nvidia-geforce-rtx-ces-2022-announcements/ to watch the entire Nvidia presentation now!
Intel presentation
Intel are planning to take on AMD and Nvidia in the GPUI market this year, with it's Arc series GPU's (named Alchemist) slated to release sometime in Q1, 2022. We didn't get any firm specs or imagery either however they did provide updates on Xe Super Sampling Tech (XeSS).
In case you missed it in August last year, XeSS is Intel's response to Nvidia's DLSS and AMD's FSR; each with the goal of providing an extra boost in either performance or resolution without your PC requiring additional "horsepower".
Intel also unleashed it's Non K 12th gen CPU for desktop, with more mainstream 600 series chipset that can boost upto 5.5GHz and 5.2GHz with all core enabled. Oof!
We were also updated that the ARC Alchemist GPU family which will be coming along some time in early 2022 and offers similar power to high-end AMD and Nvidia GPUs.
Did you miss it? head over to https://www.intel.com/content/www/us/en/events/intel-ces.html to watch the entire Nvidia presentation now!
Other Highlights;
LG DualUp Monitor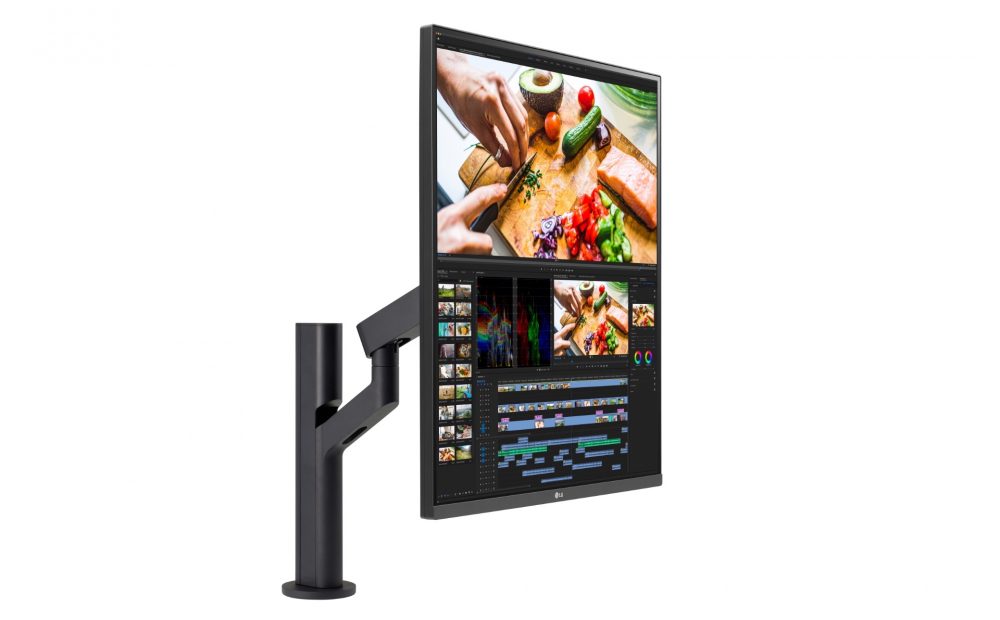 You're right, it's kind of an odd looking monitor that almost takes us back in time to yesteryears square monitors. The main selling point of this release is that the DualUp is essentially like two 21.5 inch monitors on top of each other, giving you a 16:18 aspect ratio.
It also comes with a Nano IPS display and 2560 c 2880 resolution and should be of high interest to creative professionals and those working from home on the regular.
TCL Nxtwear Air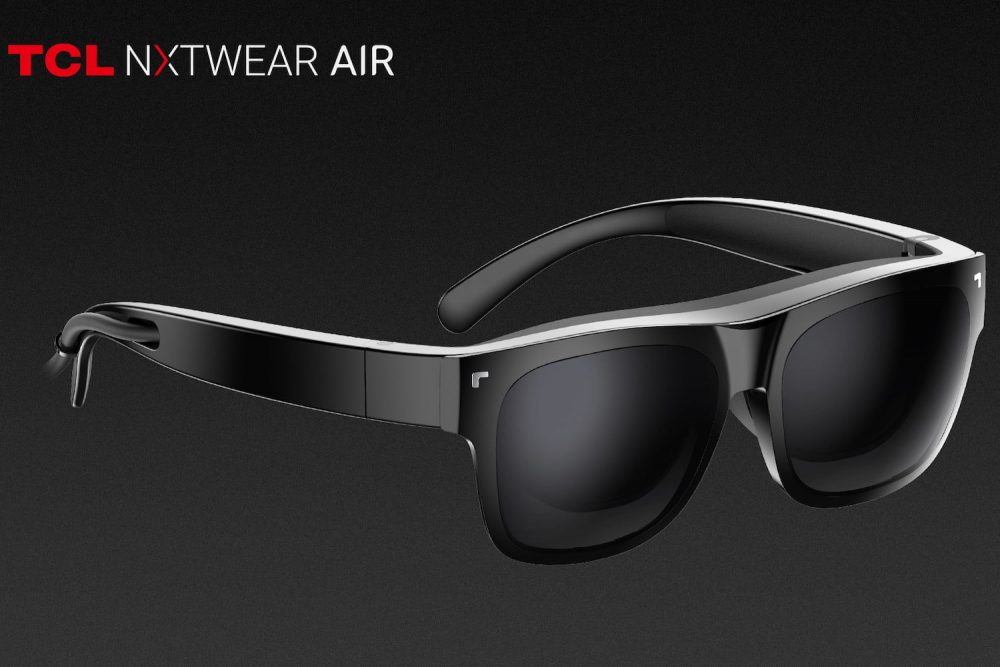 Not really sure what category you would place this one under but it looks pretty darn cool and gives us a possible glimpse inter the potential future of portable monitors. In case you haven't seen already, these are basically sunglasses but connect to a PC or mobile phone to give a private viewing experience.
Unfortunately no, these are not VR compatible and are mainly for home entertainment and viewing purposes but they do come with two small OLED screens encased within the glasses so that you could connect to your PC or Android phone and feel like you were watching on the big screen in private.
Disclaimer; Probably not the best idea to consider these as replacements for your actual sunglasses as they likely don't have any UV protection at all. (think radioactive man – THE GOGGLES DO NOTHING)
AnkerWork B600 Video Bar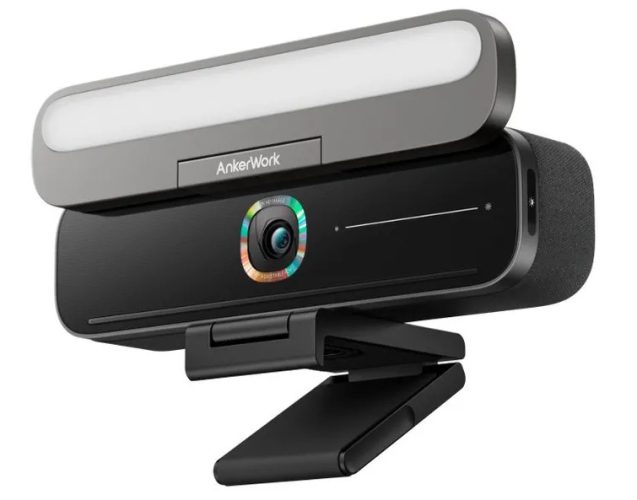 One of the more practical sound accessories to come out of CES 2022, an all in one webcam for PC's that features built-in speakers, a mic array, and an LED light bar (that aims to solve the woes of remote Zoom calls – let's be honest, a lot of us have had to make do with existing webcams on our laptops or PC's in recent years and we can now confirm, they're generally not amazing by any stretch).
This bad boy comes with a 2k sensor capable of reaching 30fps, autofocus and AI-powered zoom – so everyone will now be able to see you clearly while you reluctantly have your video playing in meetings and lectures. Yay. In all seriousness though, this will offer great upgrades for those who are regularly relying on crisp video via webcam.
So all in all, 2022 is shaping up to be something to look forward to for all PC users out there. Even though this article does not cover it, don't forget there were plenty of laptop and mobile tech updates as well so make sure to check them out too.
Here's hoping to fewer component shortages, less shipping delays and more top quality gaming and productivity for all of us entering 2022 and beyond!