Nvidia's long anticipated next generation Pascal GPU is set to hit stores in the form of the GTX 1080 within a month or two boasting 8GB of 10Gbps GDDR5X, 2560 CUDA cores and a new, much bolder stock cooler.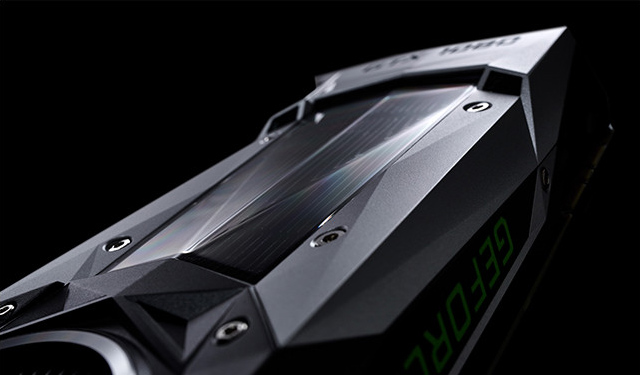 Claims of 2x-3x the performance in VR gaming with 1.5x + the performance in regular DX12 games over it's GTX 980 predecessor line the Nvidia announcement page. Checkout the announcement trailer below for a quick run down of the headline features.
Until we have a better idea of pricing and get our hands on one of these ourselves to truly test Nvidia's claims we can't say whether it's best to wait a month or two for a GTX 1080 powered custom PC or just build one today with the current 900 series. That being said, expect launch prices to well above that of the GTX 980 and stock shortages for a few weeks come launch day.
If past experience is anything to go by, expect GTX 1080 TI's, 1070's and 1060's to replace the rest of the 900 series slowly over the rest of the year with the full line up in place by Christmas. But if you want don't want to wait and are itching to get your game on sooner, the very formidable Maxwell powered 900 series is still a great choice and available right now at over at out custom gaming PC page.
Stay tuned to Evatech for details (price, release date, stock availability etc) as we creep closer to launch!