JB HIFI / Officeworks / Good Guys / Bing Lee VS Evatech
It pays to shop around, especially on big ticket items like gaming PCs! This isn't news, but what happens when you compare an Evatech custom built to order gaming PC with an off the shelf pre-assembled in china option? The results might surprise you.
We get it. Custom built in Australia sounds expensive right? Logic says that should be true, but when you do your homework it's a very different story. To illustrate this, we've done a little experiment. With $2,000 to spend we visited JB HiFi, Bing Lee & Officeworks to see how much bang for our buck we could get, then compared it to an Evatech custom gaming PC for the same price.
Initial Observations
The first thing we noticed when doing our comparison is that there wasn't a lot of options to choose from when it came to a gaming desktop PCs. The second thing we noticed is that there were no options with 'current-gen' hardware! Several months after the launch of the 9th-gen Intel CPUs and RTX series GPUs, they were nowhere to be found.
Last but not least, we noticed a disturbing trend of only 12 month manufacturer warranties. Under Australian consumer rights laws this probably isn't even legal but we think we know why they do it. We suspect it's help the retailers push their 'extended' warranties. Essentially scaring you in to spending more money on something the law entitles you to anyway.
Setting the Rules
To make this as fair as possible we set of very basic ground rules.
We couldn't exceed our $2000 budget
We had to choose the best value for money gaming PC without exception
All pricing and specifications were recorded on the same day (15/03/2019)
All options must be stand alone PCs, not bundled with peripherals or a monitor.

Initially this was done to try and ensure the fairest possible comparison and minimise subjectivity but it turned out none of the competitors offered such a bundle in this price range anyway.
The Comparison Chart
JB HiFi (Acer Nitro N50 i5)

Bing Lee (Acer Nitro N50 i7)

Evatech (Custom PCID 138234)

8th Gen 6-Core 8700 4.6GHz

JB HiFi (Acer Nitro N50 i5)

8th Gen 6-Core 8400 4.0GHz

Bing Lee (Acer Nitro N50 i7)

8th Gen 6-Core 8700 4.6GHz

Evatech (Custom PCID 138234)

9th Gen 6-Core 9600K 4.6GHz

JB HiFi (Acer Nitro N50 i5)

Bing Lee (Acer Nitro N50 i7)

Evatech (Custom PCID 138234)

JB HiFi (Acer Nitro N50 i5)

Bing Lee (Acer Nitro N50 i7)

Evatech (Custom PCID 138234)

NVIDIA RTX 2060 6G

(Up to 40% Faster than a GTX1060!)

JB HiFi (Acer Nitro N50 i5)

Bing Lee (Acer Nitro N50 i7)

Evatech (Custom PCID 138234)

JB HiFi (Acer Nitro N50 i5)

Bing Lee (Acer Nitro N50 i7)

Evatech (Custom PCID 138234)

JB HiFi (Acer Nitro N50 i5)

Bing Lee (Acer Nitro N50 i7)

Evatech (Custom PCID 138234)

Windows 10 Full Retail Licence

(Transferred)

JB HiFi (Acer Nitro N50 i5)

Bing Lee (Acer Nitro N50 i7)

Evatech (Custom PCID 138234)

JB HiFi (Acer Nitro N50 i5)

Bing Lee (Acer Nitro N50 i7)

Evatech (Custom PCID 138234)

3 Years (Extendable to 5!)

Upgradable / Customisable?

JB HiFi (Acer Nitro N50 i5)

Bing Lee (Acer Nitro N50 i7)

Evatech (Custom PCID 138234)

JB HiFi (Acer Nitro N50 i5)

Bing Lee (Acer Nitro N50 i7)

Evatech (Custom PCID 138234)
The Results
For the tech savvy among you who understand what you're looking at on the chart above, the results are pretty clear. For the sake of those who might not have a full understanding of what exactly they are looking at in the chart, we'll break it down for you.
A crash course in PC gaming hardware metrics.
When it comes to gaming performance, they key contributor is the graphics card, as long as the CPU and RAM are not a bottleneck. The best way to compare graphics card performance is with a real world benchmark result. There are thousands of these available online, some from more reputable sources than others. We would recommend using well known and trusted independent hardware review websites like GamersNexus.net, TweakTown.com and Techspot.com
Here's an example.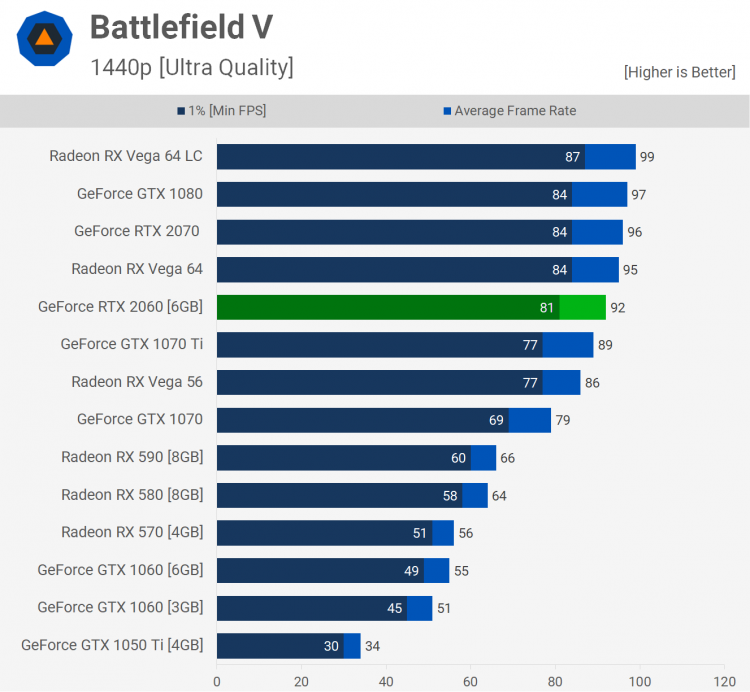 In modern gaming systems, 8GB of RAM is considered entry level, 16GB plenty and 32GB overkill. As for the CPU in a gaming PC, low end systems will get by with an i3, while mid range systems should ideally be paired with an i5 and only the highest end systems would need to bother with an i7 or i9.
There is a commonly held misconception when it comes to CPUs that higher "GHz" means more performance or that more cores means more performance. Both of which are both true in a way, but mostly false. "GHz" is a measurement of the CPU's clock speed or 'tick' rate. 4GHz means the CPU cycles through a set of 'instructions' 4000000000 times a second. This doesn't account for the number of instructions per cycle it can handle, also known as "IPC". A CPU with a higher IPC and lower clock speed can outperform a lower IPC, higher clock rate competitor.
Furthermore, cores are something that will only contribute to performance if the application or game you are running actually utilises them. Most modern game engines really only make full use of the first 4 to 6 cores (sometimes less). This means in most games, a 4 core CPU and 6 or 8 core CPU with the same IPC and clock rate will perform practically the same when compared side by side.
Of course this is a very generalised guide and dependence will vary from game to game. That being said, for the vast majority of modern games, this is the widely accepted best practice.
Gaming Performance
First Place : Evatech (40+% Higher than 2nd Place)
This was an easy win, with second place not even coming close. The Evatech configuration blows the competition out of the water with it's significantly higher performing GPU (video card). You can see one such example in Battlefield V with the benchmark chart shown above. It also has the highest performing gaming CPU of the bunch with the highest IPC.
Last Place : Officeworks (with JB HiFi not far behind)
With the slowest GPU (video card) in the pack, the Officeworks PC would perform the worse in most titles. The only exceptions being for the most RAM hungry or CPU dependant games like the Total War series or Civilisation in which the JB HiFi model would lose it's much lower RAM capacity and lower end CPU.

Storage Capacity
A secondary consideration when it comes a gaming PC but an important one none the less. Each system being compared today comes with a primary SSD and secondary regular hard drive. For those of you unfamiliar with the difference SSDs are Solid State Drives. They are significantly higher performing when it comes to boot and load times, but don't effect in game performance much. Hard drives are spinning mechanical platter storage devices that have are cheaper GB but much slower. Bare in mind that it's not uncommon for sames to reach 60-70GBs once installed and patched these days, plus Windows itself will eat up 10GB+.
First Place: Evatech (2-4x more SSD storage capacity than the competition)
With 500GB of SSD storage you have plenty of storage space to install a bunch of all your favourite games without the need to uninstall others or resort to using the slower hard drive. Still not enough? Well there's an extra 2TB of space for you to install your less frequently played games and applications on the secondary drive.
Last Place: JB Hi Fi
Sporting only 128GB on the primary drive (much of which will be already eaten up by the operating system and bloatware rubbish that will come pre-installed), you'll have room for 1 or two big AAA games before you run out of space. This is something that the Officeworks system also suffers from but with double the secondary hard drive storage capacity it edges out the JB Hi Fi system to avoid a last place tie.
Warranty & Upgradability.
First Place : Evatech
Pretty clearly the winner in this category with the only system that allows upgrades and comes as standard with much more generous warranty policy than the competition. Free troubleshooting assistance from professionals who actually know what they are talking about. Much much longer warranty period and very reasonable out of warranty repair pricing. Everything you would expect and more, for a $2,000 investment.
Last Place : JB Hi-Fi, Officeworks, Bing Lee (3 way tie)
Is it because they use such lower end hardware that they can't offer more than 12 months warranty? Is it all a scam to to try and rip you off further and help the big box retailers push their extremely pricey and often useless extended warranties? We suspect it's mostly the latter, but there is also no doubt the hardware you get in an Evatech PC is far superior. Oh, want to upgrade in the future and keep your expensive investment up to date long term? Don't even think about it, just buy a whole new one. Not only will attempting upgrades void your warranty but in a lot of cases you just simply can't because they use non-standard hardware that's simply not compatible with off the shelf gear.
In Summary (TLDR;)
Evatech
Far superior gaming performance
Higher quality latest-gen hardware
Upgradable
Much better warranty
Way better support
100% customizable
Bing Lee, Office Works & JB-Hi Fi
None of the above
Overpriced
Lacklustre performance
Old last-gen hardware
Not custom or upgradable
Short warranty
Are we biased? Of course we are. But are we wrong? Well everything we mentioned above is true, verifiable and we stand by it 100%. The rest is up to you to decide. Bare in mind we specialise specifically in custom computers and have done so since our inception in 2013. The competition peddle their so called 'gaming PCs' next to staplers, toaster ovens and refrigerators. So is it really that big of a surprise that we would offer better quality, service and value? We don't think so.
Not convinced? Give our store website a try at www.evatech.com.au and customise a PC today. It's quick, easy, powerful, great value and packed with the latest hardware. All you have to do is lock in your order and our team builds, tests, setup and deliver your system to your door in a matter of days while you sit back and save time & money. What more could you want?