What is it?
The limited edition 8086K i7 CPU from Intel has been available for a few weeks now, first being released as a homage to it's 8086 predecessor on it's 40th anniversary.
Under the hood it's essentially it's a cherry picked 8700K with higher 'out of the box' boost clock speeds, but is that enough to justify the price tag? Well that all depends on how much value you place on that extra little bit of top end performance!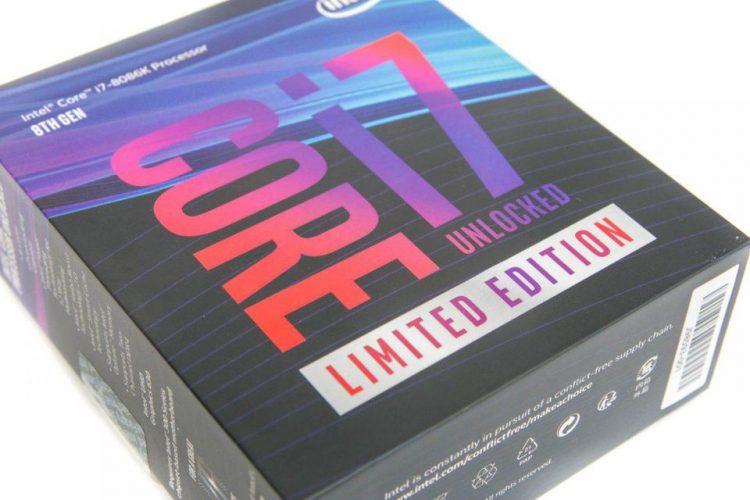 Gaming
When it comes to gaming, as the CPU is rarely the performance bottleneck you might not be able to realize the full potential of the higher clock speeds. Of course this depends on the game in question and there are some that lean more heavily on the CPU than the GPU. Even in these situations you'll be looking at only an extra 2-3% in frame rates at best over a 8700K so if gaming is all you intend on doing it might not be the best value for money option.
Production
For more CPU intensive tasks the extra clock speed will definitely be a plus. For video encoding, rendering or general high end compute tasks the extra few hundred megahertz will definitely speed things along, somewhat predictably in line with the comparative percentage difference in clock speeds with it's 8700K counterpart. So if you do edit videos, run large databases or utilize software suites that are dependent of CPU core speeds, the 8086K is definitely worth considering.
Can't I just overclock a 8700K?
Well, the short answer is yes however Intel doesn't guarantee that an 8700K can reach a 5GHz overclock and you might get unlucky. You'll also have to invest in a Z370 series motherboard over the more cost effective H or B series as well as the cooling to compensate for the overclock. Not to mention the fact that if an overclock is applied improperly it can cause system instability issues and shorten the lifespan of your CPU and motherboard so you better know what you're doing!
In summary,
The 8086K i7 is a great option for those who like the idea of an 'overclocked' CPU without needing the hassle of doing it themselves and dealing with the potential headaches it entails. It will give you a boost in productivity but not so much in gaming frame rates, although you get slightly better load times between levels. Should you buy it? Well if every second counts and you do a lot of video editing or similar heavy processing, then if it's within your budget it's a solid option. If you are more budget conscious and mostly just gaming, stick to the 8700K.
The 8086K is now available in our full range of Coffee Lake powered systems, check them out today at the links below;