Game Developers Conference 2022
With the Game Developers Conference (GDC) scheduled to kick off in March  of this year, let's delve into their recently released survey of 2700 game developers covering their work, their industry and trends that have emerged over the last decade, as well as how the next decade may play out.
What platforms are you developing your current project for?
No real surprises here, with PC leading the race, receiving almost double the votes of second place (and 1st place of consoles(, the Playstation 5.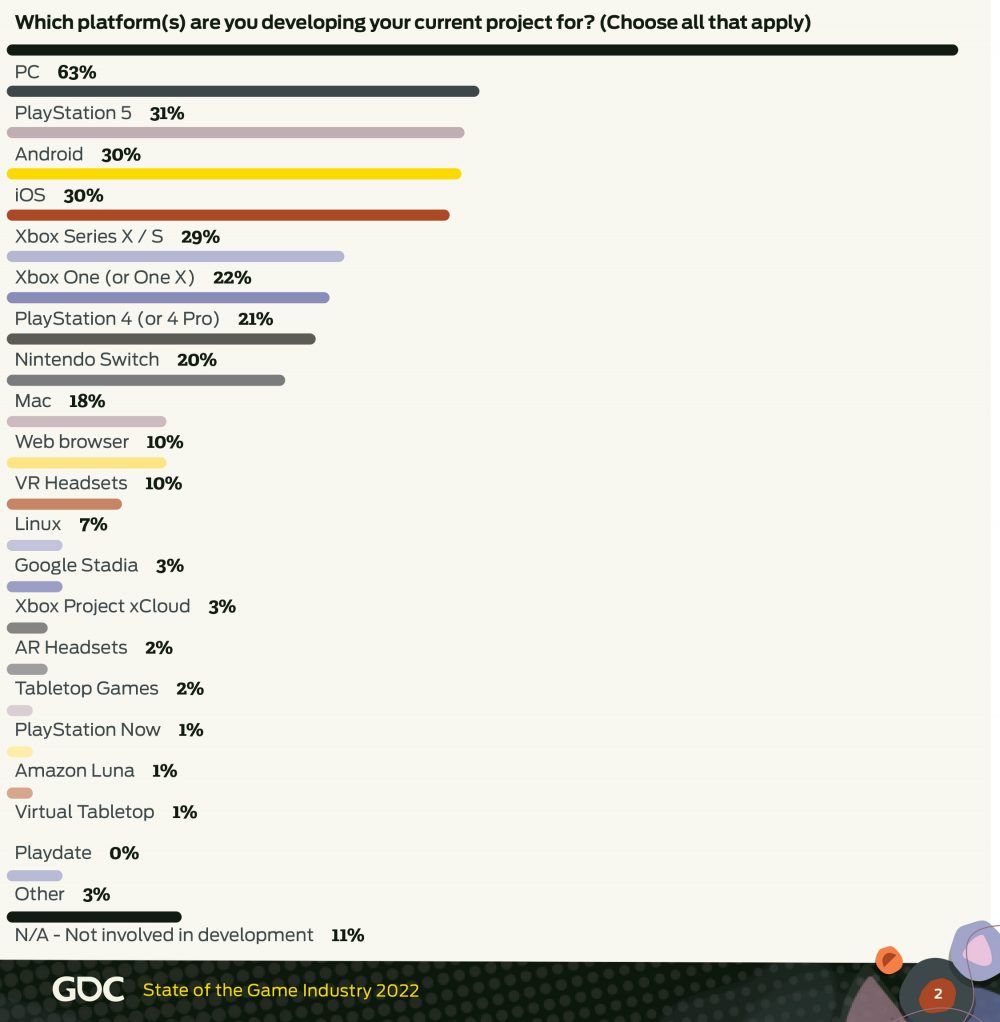 What platforms most interest you as a developer right now?
Again, no massive surprises here as the master race takes out another 60+% of the vote, with the PS5 and Nintendo Switch filling out the top 3 places.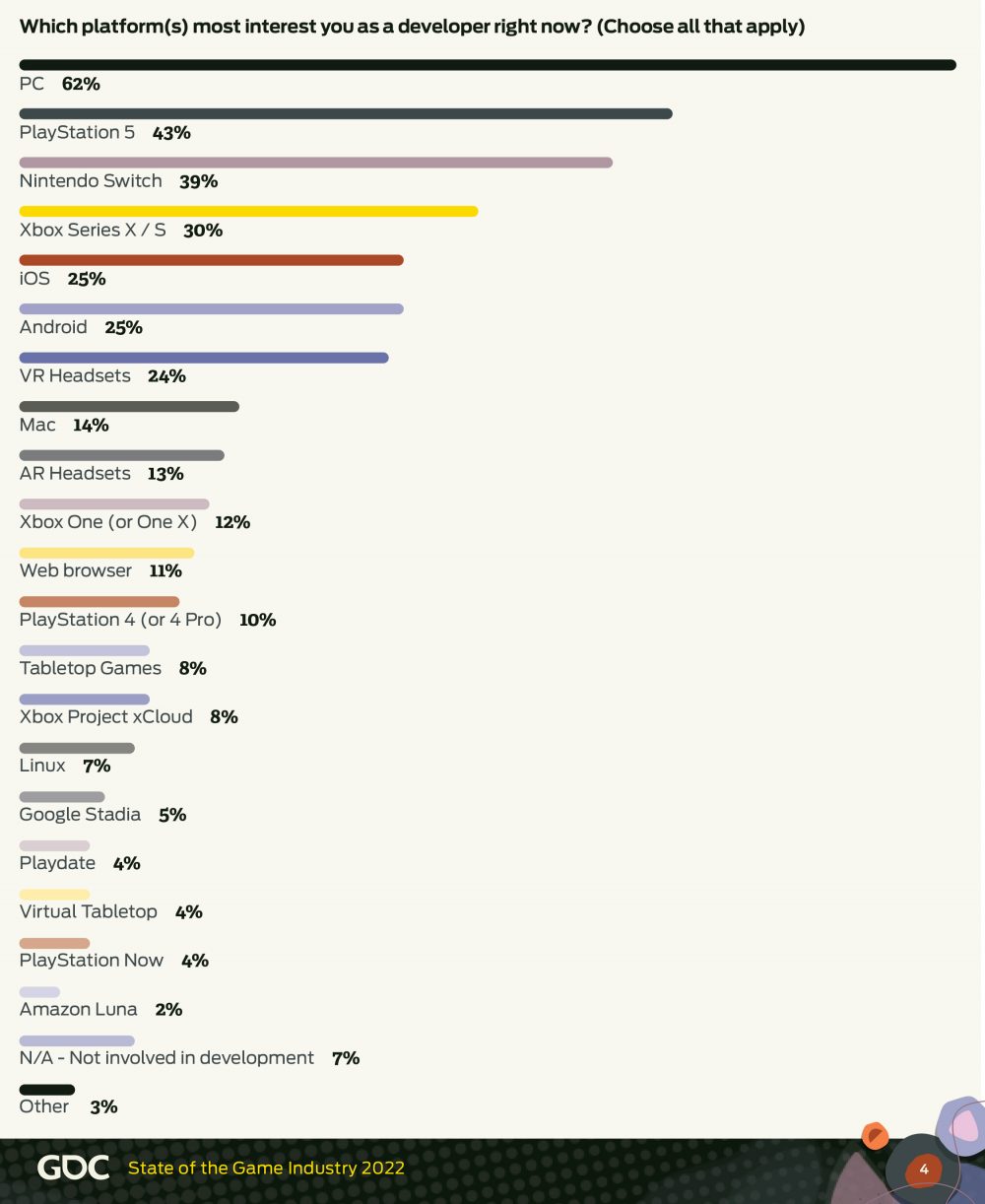 Which VR/AR platform are you currently developing for?
Both Oculus Quest and Rift leading the way with 27% and 14% respectively. HTC Vive sits on 12%, with no other current releases hitting double figures.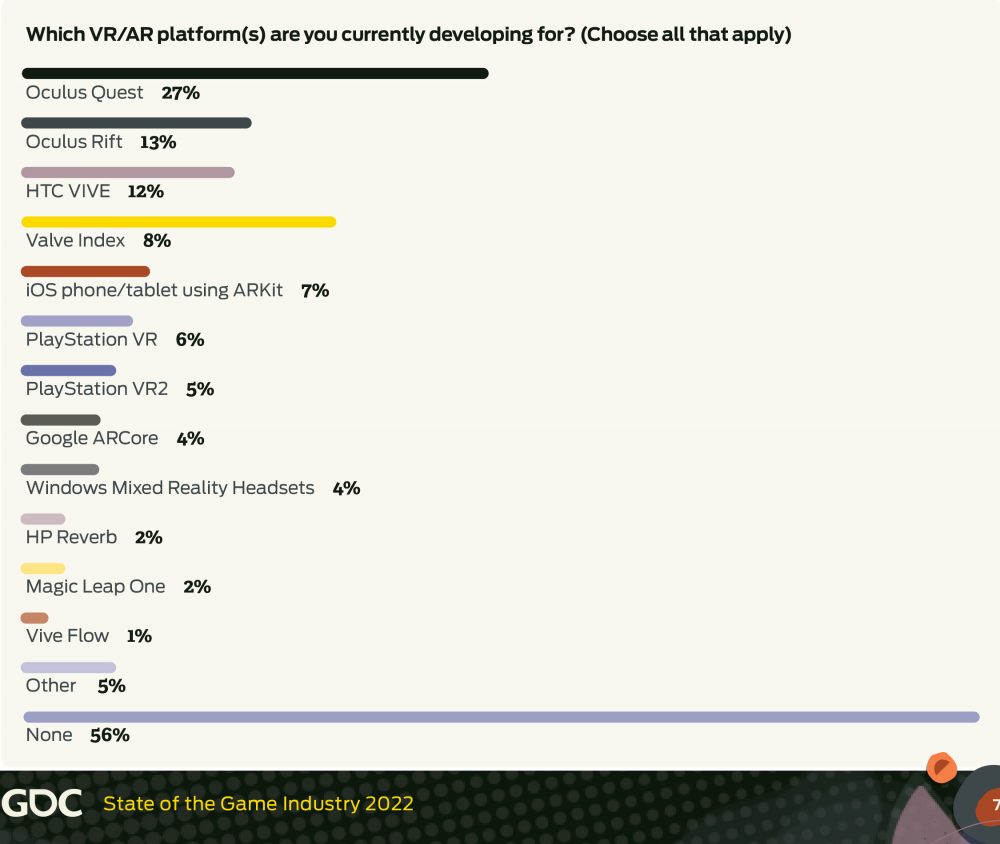 What is your studios interest in non fungible tokens?
With interest in NFT's and crypto on the rise in general it's no surprise there isn't much difficulty in finding debates online amongst gamers as to how this will play out in the future. It is interesting however, to see there is still a large amount of tentativeness from studios to dive on into this, at least for the time being. Watch this space develop over the decade.