For years the Call of Duty franchise has departed from it's WW2 roots with both modern and futuristic settings to glee of many but the frustration of fans of the original games.
Time to say goodbye to wall running, lasers, double jumping and jet-packing as today Activision released the first reveal trailer for Call of Duty : WWII developed by Sledgehammer Games hinting a strong emphasis on the European theater and a single player campaign that follows the 1st Infantry Division.
This doesn't mean multi-player has taken a back seat, every one knows a huge number of COD fans never or barely touch single player opting to jump straight in to multiplayer from day one. In an article on Forbes.com, contributor Erik Kain detailed the four core multiplayer games modes as;
Headquarters
Offering a robust social space dedicated to engagement off the frontlines, Headquarters paves the way for all-new avenues of Multiplayer interaction, recognition and awards unlike anything experienced in the franchise to date.
Divisions
A new way to engage in a player's Multiplayer career — Divisions immerse players in the heroic journey of enlisting in the world's most historic war. Choose from a variety of Divisions, including Infantry and Armored Divisions.
War Mode
A new Multiplayer experience that immerses players in iconic World War II battles, where Allied and Axis clash in team-driven gameplay in the fight for strategic objectives.
Boots-on-the-Ground Gameplay
Multiplayer marks a return to iconic boots on the ground Call of Duty gameplay that fans know and love, featuring an arsenal of World War II-era weapons, and fast-paced, heart-pumping, intense run-and-gun action.
Also rumored to make a return, Nazi Zombies, a co-op wave survival mode that has been a staple of the Sledgehammer developed COD titles for years now.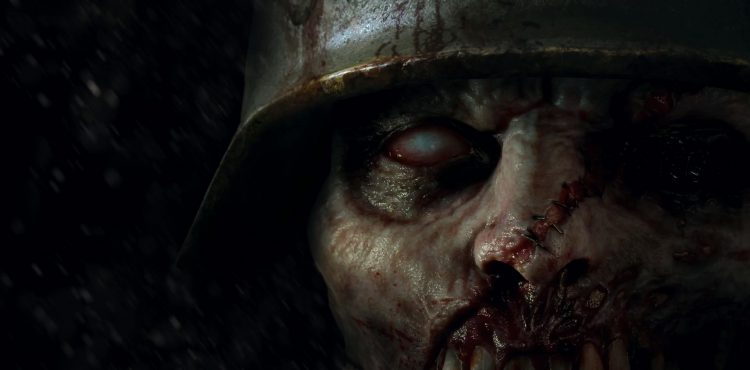 Due to be released on November 3rd several more trailers are expected to be released in the meantime detailing more of the game modes and features.
While of course the game will be released on the PC, PS4 and Xbox One, Nintendo hasn't confirmed or denied a Switch version although it seems unlikely.
For more on Call of Duty : WWII stay tuned and in the meantime if it's time you upgraded your gaming PC head on over to our store page (here) and start customizing a new one to make sure your ready for November!