For the longest time Australian gamers (us included!) have had so little when it comes to quality Australian made gaming content. So when we heard Channel 7 was launching a gaming themed show hosted by @nichboy (Nich Richardson) and @hexsteph (Stephanie Bendixsen) of the late ABC show Good Game fame we jumped at the chance get behind them and show our support when they reached out to us.
Sworn to secrecy we worked with them behind the scenes for months before the show was finally announced mid June and since then the team has put out a tone of great content with weekly TV episodes, and daily web content including a tour of Blizzard studios, an interview with Nolan North, daily news videos and audience Q&A live streams the call ANSA on their Facebook page.
As an official sponsor of the show we provide the gaming PCs Nich, Steph and the rest of the crew use in their FirstPlay videos and Twitch streams as well as the systems they the film crew use for video editing and publishing. If you look closely in this screenshot you can see one of our custom built systems lurking the corner.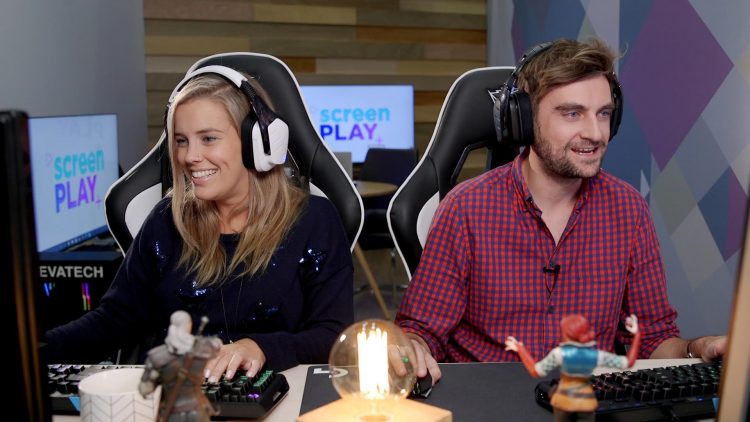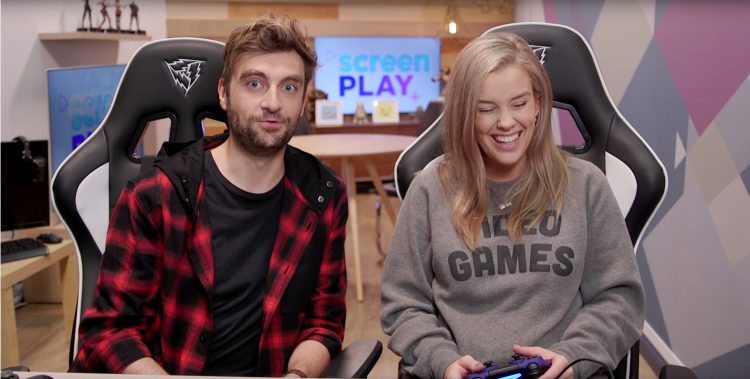 Asus, InWin, Noctua and G.Skill all showed their support providing a lot the hardware that went in to each build and ThunderX3 generously provided their great TGC22 ergonomic gaming chairs for the set (which come in 5 different color options to choose from!)
Here's a few closer shots of that system you can see hiding in the photo above.
Powered by Asus Strix motherboard and GPUs, Noctua Cooler and Fans, G.Skill RGB Trident DDR4 memory and InWin power supplies and beautiful brushed aluminium and tempered glass chassis.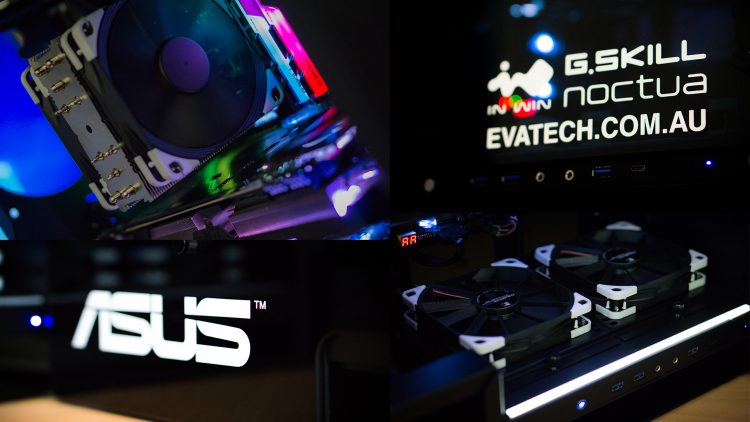 We also provided a Overwatch themed PC for them to use on what is so far an announced segment we are very excited for, we think it looked spectacular, what do you think?
Built in the always spectacular InWin 303 in white and powered by their 80+ Platinum power supply. Inside lays an Intel 7600K CPU in an Asus ROG H270 Strix motherboard paired with a GTX 1060 GPU. Again the Noctua cooler and G.Skill blue RipJaw RAM round out the system with some very pretty blue LED ring fans and sleeved cabling to match.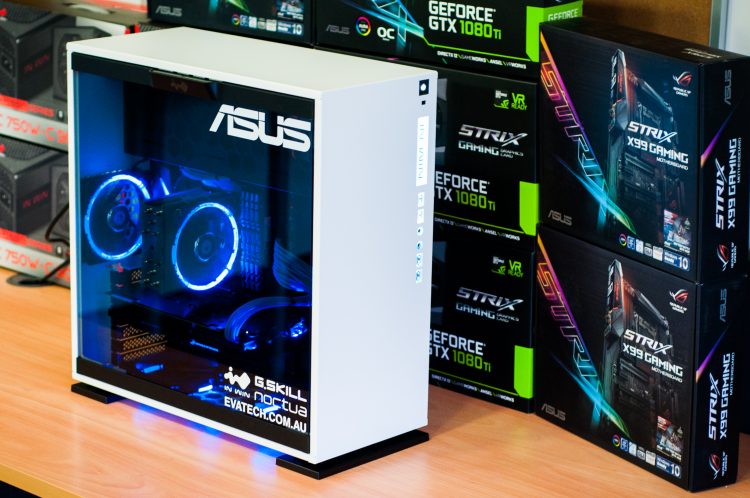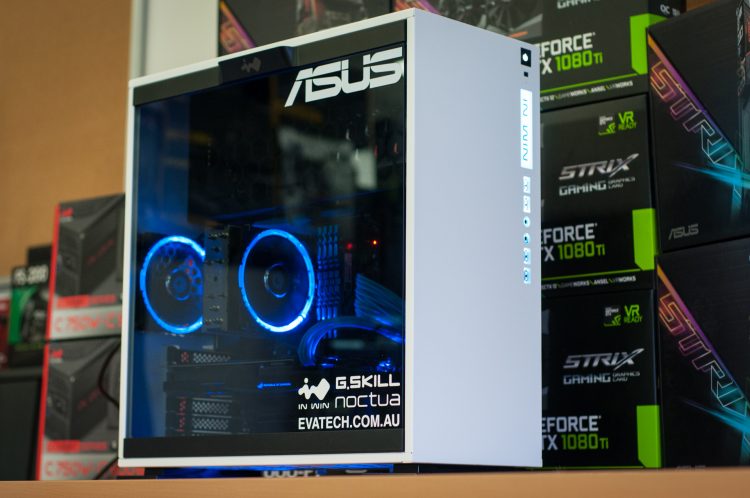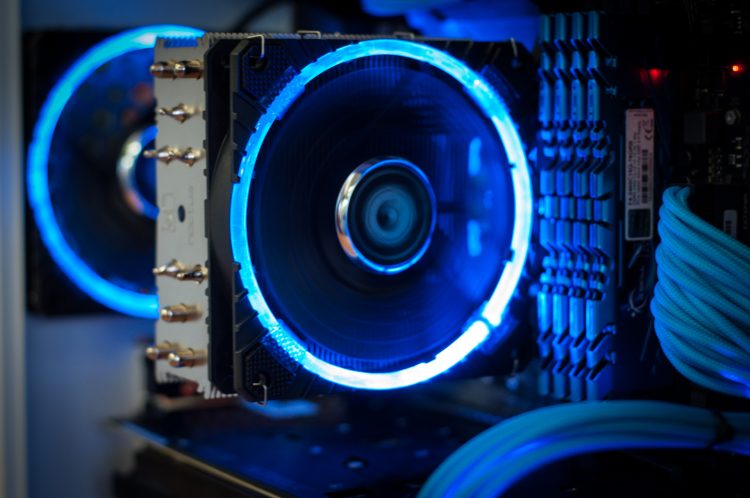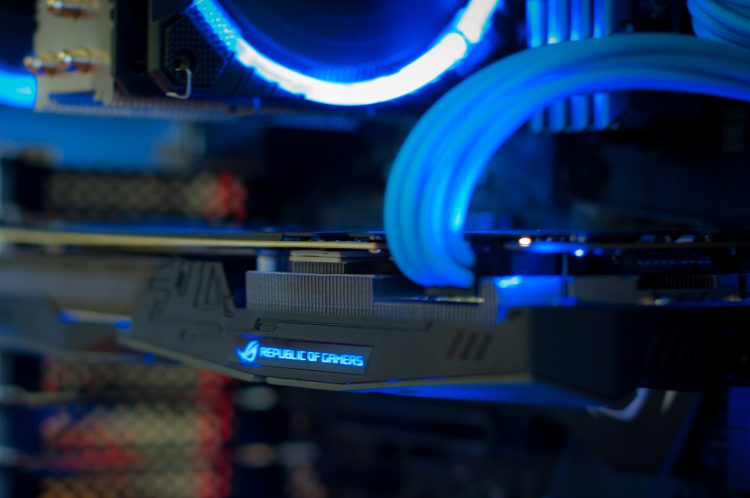 If you love games as much we do and you haven't checked out screenPLAY yet, do yourself a favor and get on it! TV episodes air weekly at 10pm on Seven Mate (AEST) and their is always new content online. Checkout www.screenplay.seven for all the details and catch up everything you missed!
Looking for a custom gaming PC? Join the screenPLAY crew and get powered by EVATECH! Head on over to our website and checkout our easy, powerful, intuitive online custom PC builder and start configuring your next dream PC online today.
Evatech, Proudly Australian with unrivaled first class customer service and warranty, nation wide delivery and premium latest generation hardware guarantee!