Back again due to popular demand! Another edition of GPU roundup so you can make a more informed decision when customising your next gaming PC.
Custom Gaming PC Graphics Card Prices vs. Passmark Score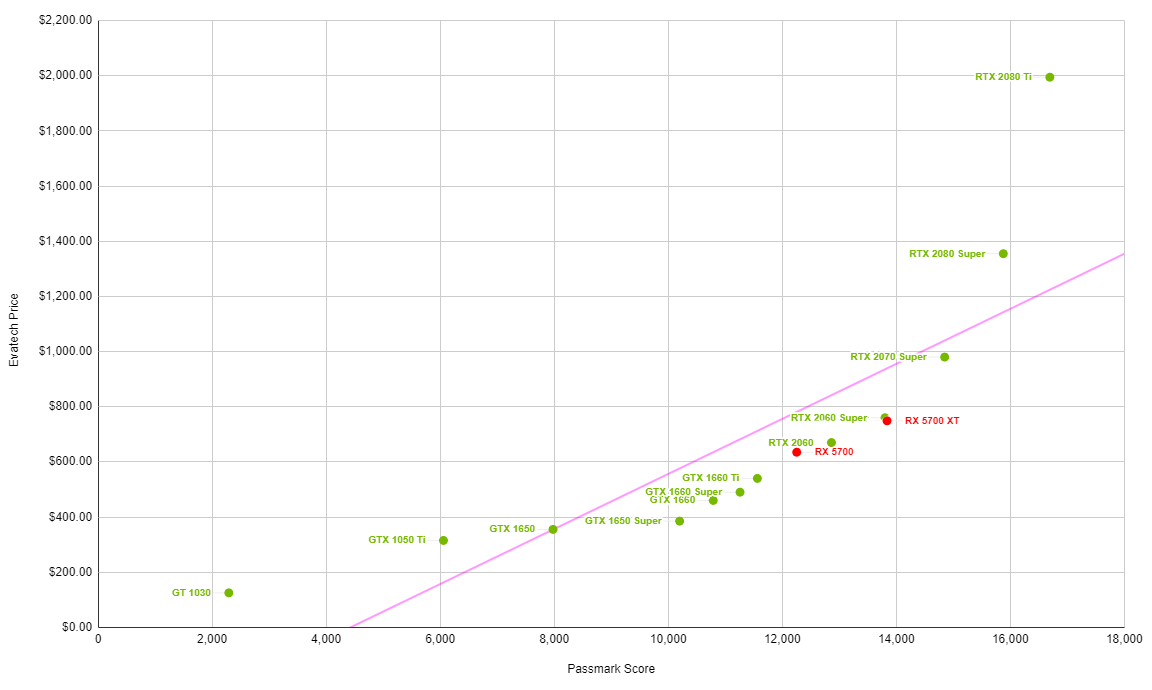 Not much has changed compared to last roundup. Prices went up, and have come back down to just under where they previously sat. Nvidia has released a few new variants of GPUs for us to choose from, but apart from more choices, nothing too exciting.
Due to the GT 1030 and GTX 1050 Ti's lower performance values and high price points, we have removed them from our Custom Gaming PC lineups.
They will be removed from future roundups as a result.
Although this makes for more expensive gaming PCs, it also ensures more compelling and capable gaming PCs for our gaming oriented customers. We'd prefer this than potentially misleading customers into believing they're getting good value when they may not be happy with the very low-end price/performance the cards offered.
Speaking of price to performance…
Passmark Points per Dollar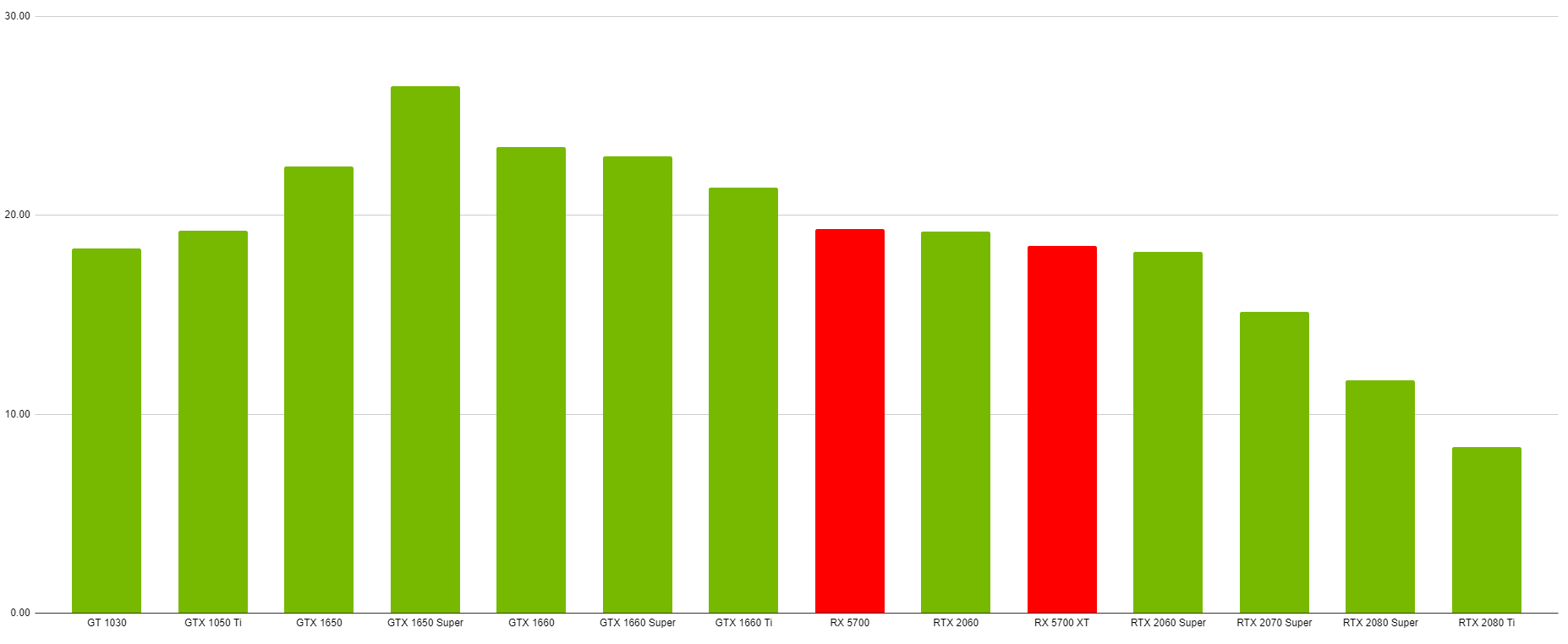 The combination of these graphs tells us that Nvidia is currently dominating the graphics card market. No surprises there. However, it appears that if you were wanting to spend under between $700-$800 on a graphics card, your best bet should be the RX 5700 XT, which is probably the only time we'd recommend AMD over Nvidia. There's a bit more to the story though, such as each individual game performing differently, as well as different resolution setting as well as level of detail, and also the other hardware going with the PC! Finally, Nvidia is generally better at releasing updated drivers for game releases, and often sees better gaming performance due to this.
So, GTX 1650 Super is the best value – let's make all PCs with this graphics card! Not so fast. Just because something represents great value for money doesn't mean it's suited to your needs. For instance, an entry level small-sized car is great value, but isn't well suited to racing, moving large items, etc.
The majority of our customers are satisfied enough with the performance an RTX 2060 Super offers. But there's always those few who will settle for nothing less than the best, which is currently only achieved with Nvidia's RTX 2080 Ti. Sadly though, Nvidia knows nobody competes with them at the high end, so they're dictating a high premium on the high performing GPUs. This is not Evatech's doing!
If you're after something high end without what we consider "overspending" then the RTX 2070 Super is likely the one for you.
But everyone is different. If you have any questions, or just want to get some tailored advice, get in touch with our friendly staff. Or try your hand at customising your own gaming PC!
If you're just after a graphics card, check out the insanely (good) priced Colorful range we have. GTX 1660, GTX 1660 Super, RTX 2060, RTX 2060 Super, RTX 2070 Super, and RTX 2080 Super and VERY limited stock of RTX 2080 Ti. Strictly while stocks last. So get in quick!
Evatech staff are constantly updating component pricing as supplier pricing changes due to new shipments, or market changes. At all times we do our best to deliver the lowest prices to customers.