Not surprisingly, Origin and Steam both want you to play the games offered on their platforms – so why is this news?
Origin Access
Origin has launched "Origin Access Premier", which is the more premium version of their still available "Origin Access Basic". So what's the difference? We thought you'd ask.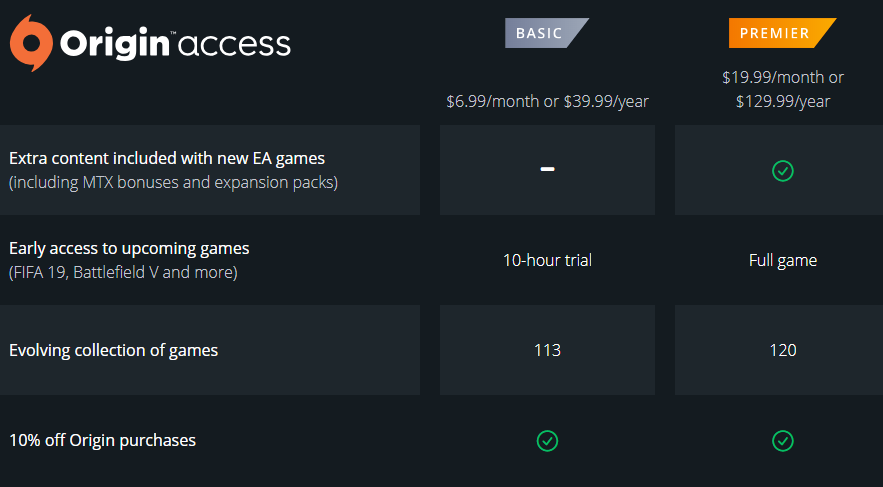 The general consensus seems to be that if you see yourself purchasing two or more titles from EA (on PC) per year, this makes sense. One potential deal-breaker is that once you stop the subscription, the titles become unavailable to you unless you've utilised that 10% discount to buy it outright.
A monthly subscription could be a better fit for those who go hard at a particular game for a few weeks and then are unlikely to play it again because you're busy with other titles.
Steam Flash Sales are coming back?!
Numerous sources over the last few days are reporting rumours that they're returning, last seen some time in 2016 before Valve put an end to it.
Reportedly there is a slight twist to it, game developers can opt for the sale to last 6, 8, 10, or 12 hours.
So, with all that said, is your PC cut out for the latest and greatest games that are now more affordable than ever? If not, contact our helpful staff to see what upgrades you can get your hands on, or hit up our website for an entirely new custom gaming PC which will see you gaming for many years to come.
All we can say is, good luck to wallets/bank accounts around the world.