E3 (Electronic Entertainment Expo) is right around the corner and traditionally it's the time when all the big game studios make announcements for upcoming PC game releases. This year, like most, a lot of the content that will be shown at the show is being teased by the publishers in the weeks lead up to it.
While there are still surely some big name titles that will be announced during the show that we're going to miss on this list, below is a 'Pre-E3' top five list of games we're personally looking forward to the most this year. If there are enough additional games announced at the show we'll be sure to follow up with a 'Post-E3' list also.
Call of Duty : Black Ops 4
All aboard the battle royal train! Activision and Treyarch have their eyes on that PUBG and Fortnite money and for the first time ever in a call of duty title, a massive open world large scale battle royal style survival mode is on the way. Dubbed 'Blackout' it will sit along side the traditional multi-player modes the game franchise is known for and of course it's beloved 'Zombies' mode.
Stepping down to make way for the Blackout mode is single player much to some fans disappointment however the stats showed that most Call of Duty players never really played it anyway, so maybe it's a good move? Let's wait and see how well they pull off the rest of the game before making that judgement.
Release Date : October 12th
Vampyr 
The long awaited RPG built in the Unreal Engine by french studio Dontnod Entertainment has already gone gold and just a few short weeks away. This third person action game follows the protagonist doctor turned vampire as he progresses through the open world story line with the 60 inhabitants of 1918's Spanish flu ridden London.
The player has the option of killing characters to level up powers and gain new abilities but the developer insists the game is beatable without making a single kill and the story and game endings shift dramatically with each character that dies or survives.
Release Date : June 5th
Jurassic World Evolution
Triple A big studio sim or RTS games are few and far between these days but British developer Frontier Developments of Planet Coaster and Roller Coaster Tycoon fame has been working on a theme park simulator based on the 2015 film Jurassic World for the past few years and the end result is about to be released on PC, PS4 and Xbox One.
Listed as a 'strategy and economic simulation' game by Wikipedia and Steam, it has all the classic tropes from a theme park simulator game with guests paying for entry tickets, wondering from attraction to attraction and stopping to buy over priced snacks in between, only this time around they have the very real chance of becoming a T-Rex snack before making it to the gift shop.
A big take away from the trailers released so far is the visuals. The game looks great for a theme park simulator enhanced by some real first class animations and weather effects to add that all important extra layer of believably.
The Crew 2
Published by Ubisoft, the Crew 2 is right around the corner with an open world map, single and multiplayer modes, an overhauled game engine and not only cars and bikes but the addition of planes and boats!
Release Date : 29th of June
Battlefield V (Vietnam or World War 2?)
It's only been teased by EA with nothing more than a logo and a 3 second video but with the full announcement happening within the next 24 hours there are lot of avid Battlefield fans eagerly awaiting news of what will no doubt be one of the biggest multi-player shooters of the year.
With the emphasis on the 'V' in the title and the very long time since we've had a Vietnam themed Battlefield game it seemed like a no brainier! That was until EA released a 3 second clip of an in game cut-scene in which a blurry looking iron cross logo in the corner, not there is a lot of speculation around V standing for 'V for Victory' world war two slogan famously adopted by Winston Churchill in 1941.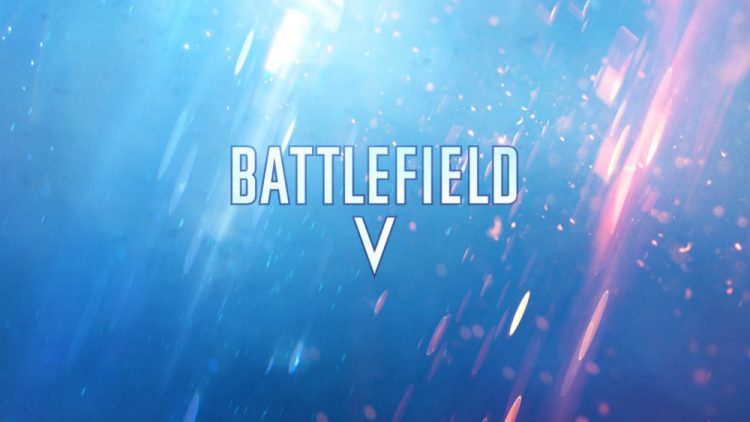 Release Date : TBD Q4 2018 (November?)
Bonus : Rage 2 (2019)
While the first Rage game left a lot to be desired in the game play mechanics, the art direction and overall theme (very 'Mad Max') was a winner. The sequal moves away from the idTech engine of the original and this time around is using the Just Cause engine (Apex by Avalanche Studios) more suited the large scale open world it's going for.
Leaked by several major retailers prior, Bethesda finally made it official on May 14th and released a trailer that definitely didn't disappoint. Targeting a hard R18 rating with a focus on over the top hyper stylized combat with customisable weapons, vehicles and large scale environments it's definitely one to watch closely if your a fan of FPS games or the apocalyptic wasteland settings of games like Fallout and Borderlands.
Release Date : Q1-Q2 2019
Time for a new gaming PC?
Is your rig in need of an upgrade to really get the most out of the big titles coming your way this year? If it is, checkout our fully customisable gaming PCs at www.evatech.com.au
Built in compatibly and error checking, tips above each component category plus instant on screen gaming performance indicators make it not only powerful but super easy to use even for people who don't their CPU's from their GPUs!
Our first class support teams are always standing by if you need any extra assistance, so just click that 'contact us' button if you get stuck and we will get back to you ASAP.