Asus RTX2080 TI DUAL OC 11GB [PRE-ORDER]
Pre-Order
Patented Wing-blade Fans deliver high air pressure, reduced noise levels, IP5X certified dust resistance, and 0dB mode for silent gaming.
144-Hour Validation Program puts cards through a series of stringent tests to ensure reliability.
GPU Tweak II provides intuitive performance tweaking and thermal controls.
PRE-ORDER ETA 1-2 WEEKS
THIS PRODUCT IS NOT CURRENTLY AVAILABLE
[SKU] GFX-ASU-RTX2080TIDUAL
Available for delivery only. Click & collect and over the counter orders are suspended until further notice.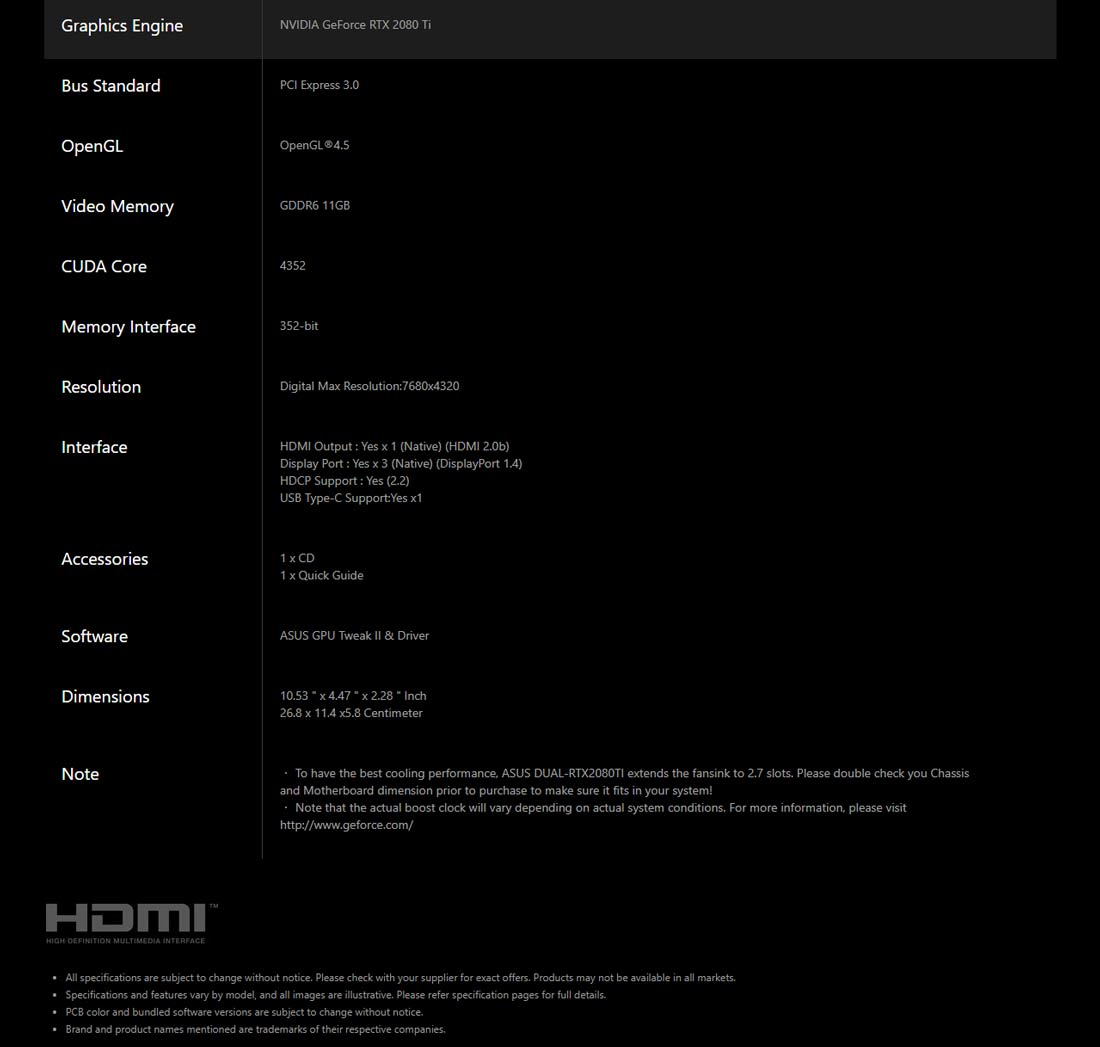 Images provided in good faith but are for illustrative purposes only. Actual product may differ as manufacturer may have revised the item since its original listing. If you need clarification before ordering please contact us PRIOR to ordering.