Razer Blackwidow Elite Chroma Mechanical Yellow Switch
Razer's flagship mechanical gaming keyboard is back, and even better. The Razer BlackWidow Elite is your weapon of choice—featuring improved Razer Mechanical Switches with dual side walls, a plush leatherette wrist rest for all-day gaming comfort, and a multi-function digital dial for extended media controls.
[SKU] KB-RAZ-BLACKWIDOWELITEYEL
Available for delivery only. Click & collect and over the counter orders are suspended until further notice.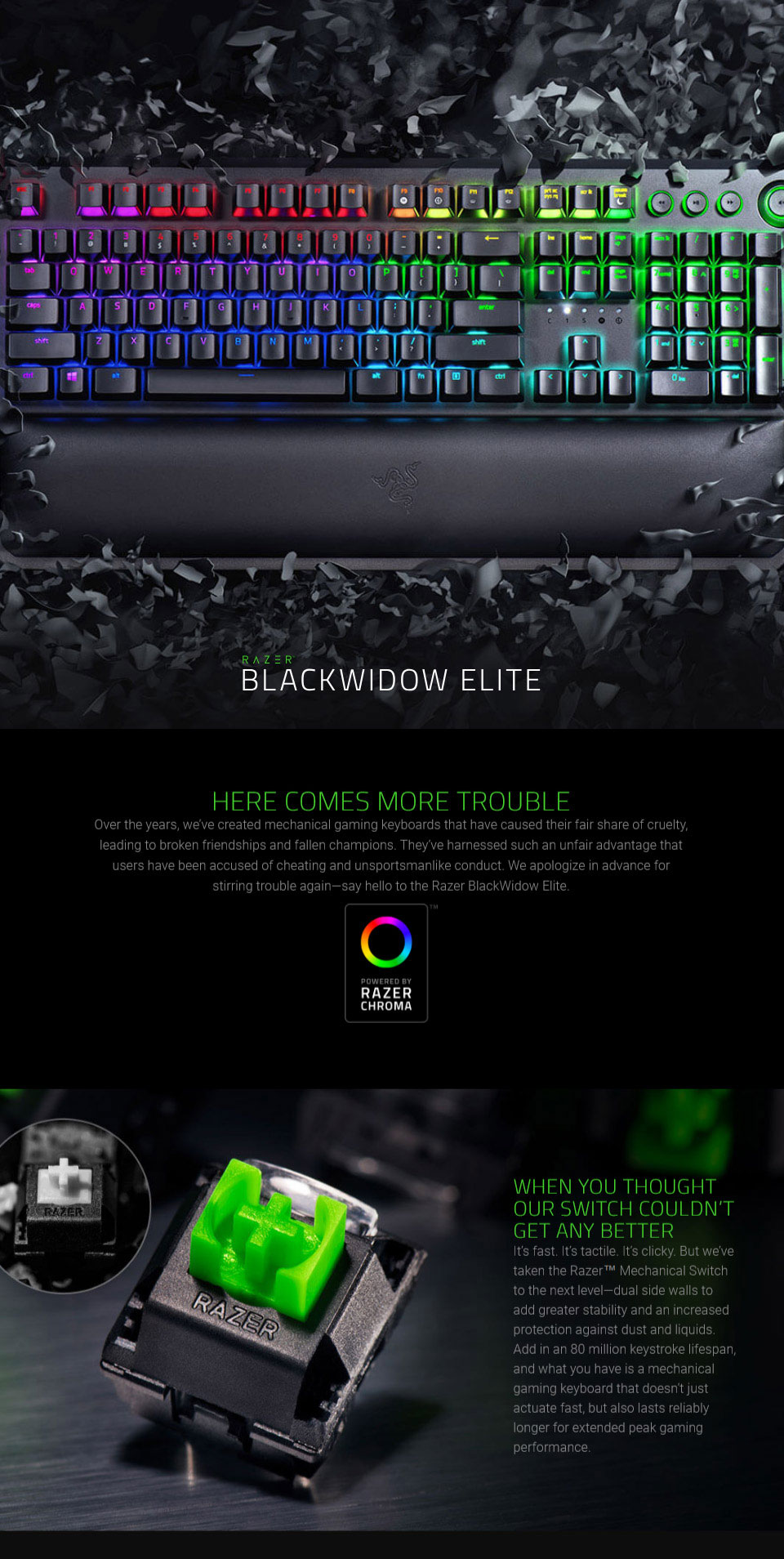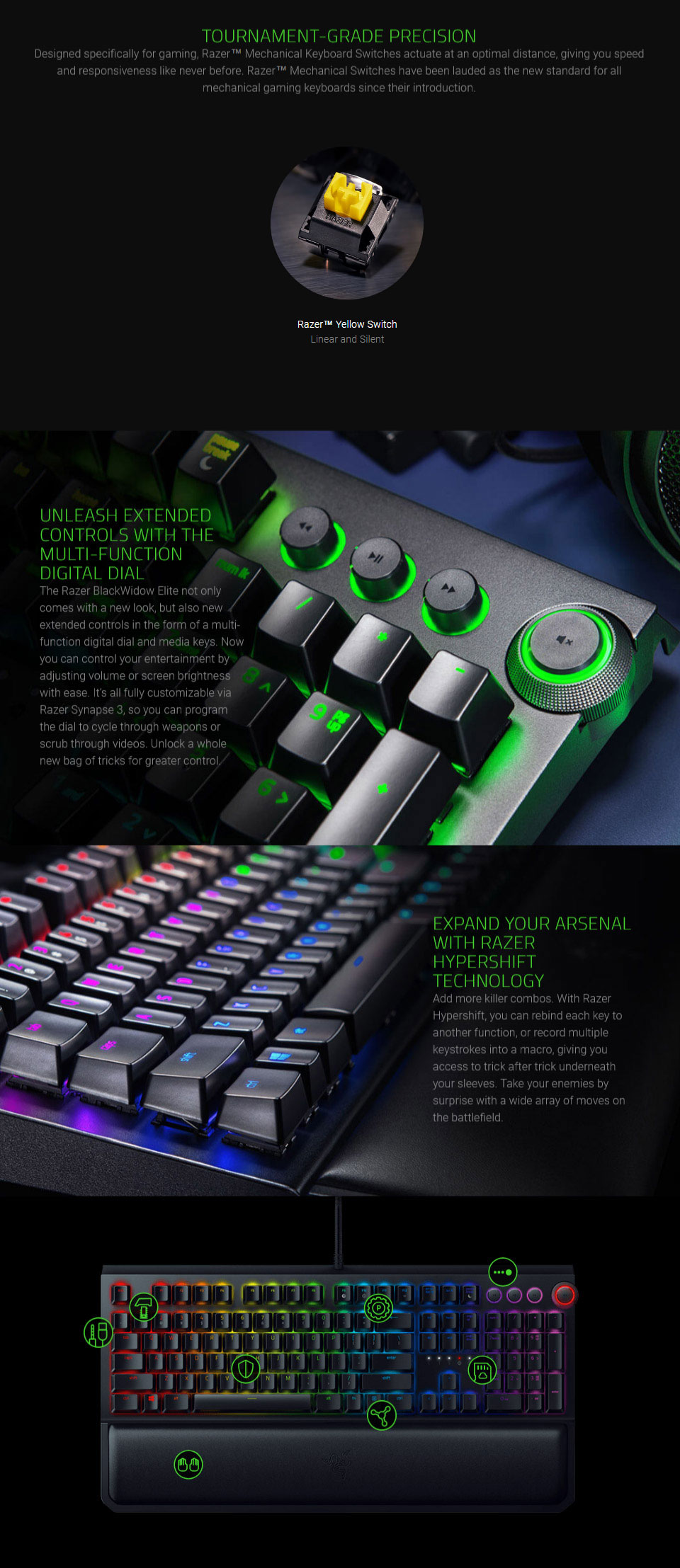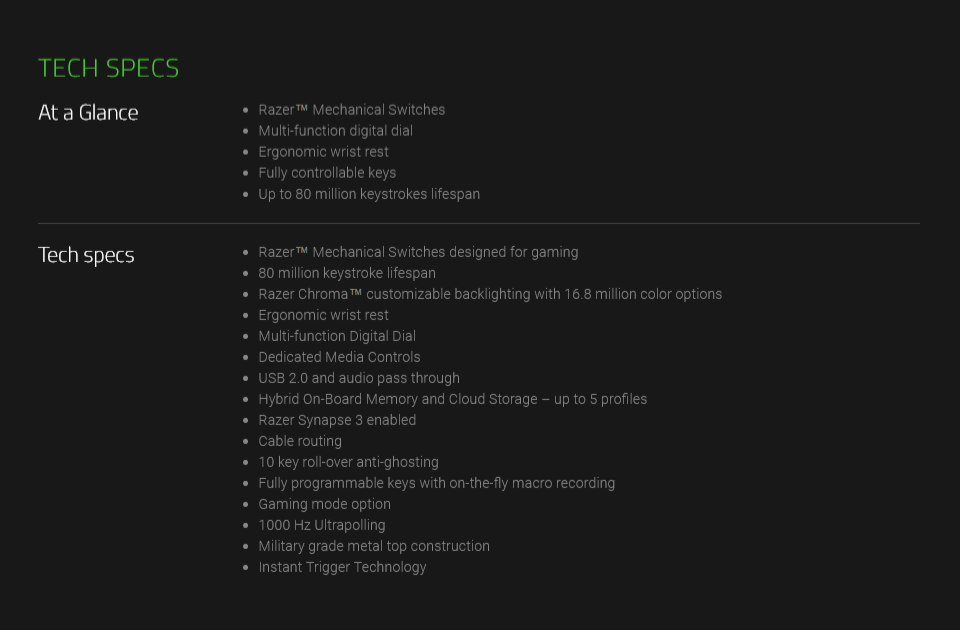 Images provided in good faith but are for illustrative purposes only. Actual product may differ as manufacturer may have revised the item since its original listing. If you need clarification before ordering please contact us PRIOR to ordering.