TP-LINK ARCHER T4E Dual Band AC PCIe Adapter
TP-LINK's Archer T4E supports the advanced Wi-Fi standard of IEEE 802.11ac, offering 3 times transferring rates as IEEE 802.11n. You can send emails and browse the web with 2.4GHz network, while keeping the speedy 5GHz band free for gaming, HD streaming and other bandwidth intensive applications.
[SKU] NET-TPL-TLARCHERT4E
Available for delivery only. Click & collect and over the counter orders are suspended until further notice.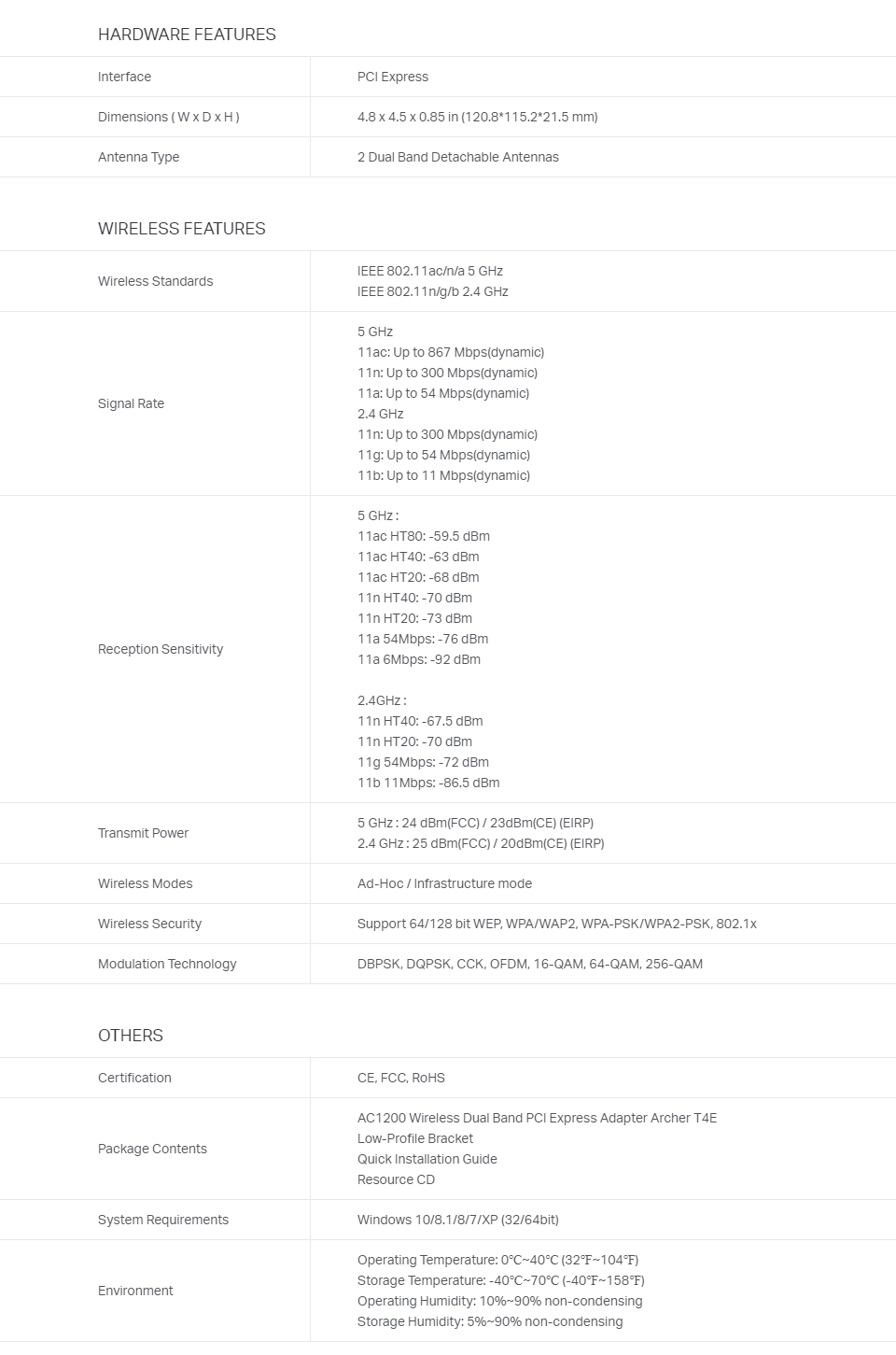 Images provided in good faith but are for illustrative purposes only. Actual product may differ as manufacturer may have revised the item since its original listing. If you need clarification before ordering please contact us PRIOR to ordering.