Asus GTX1660 TUF 6GB Gaming OC
TUF Compatibility Testing ensures TUF Gaming and TUF Gaming alliance components work together flawlessly.
144-Hour Validation Program puts cards through a series of stringent tests to ensure compatibility with the latest games.
[SKU] GFX-ASU-GTX1660TUF
Available for delivery only. Click & collect and over the counter orders are suspended until further notice.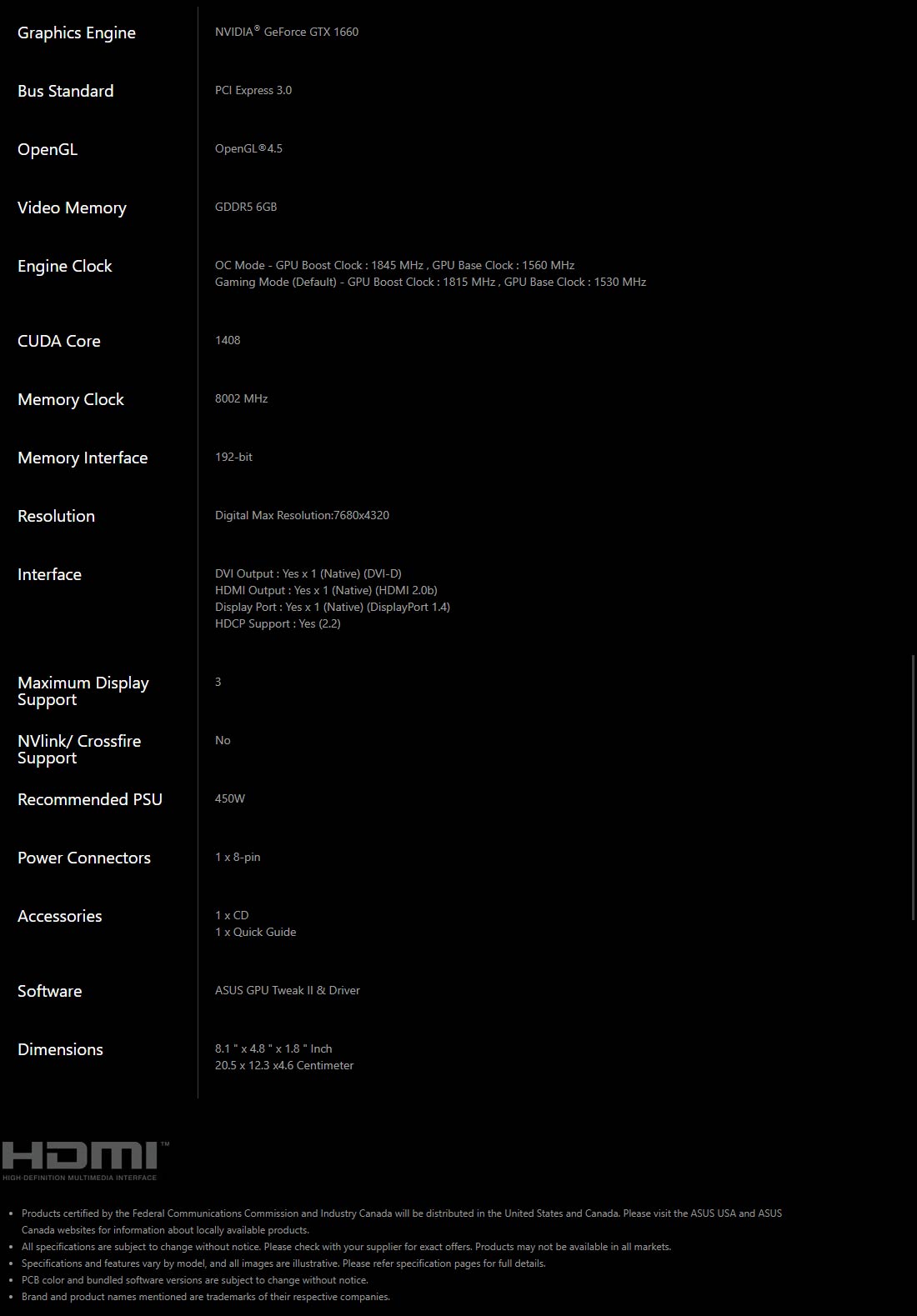 Images provided in good faith but are for illustrative purposes only. Actual product may differ as manufacturer may have revised the item since its original listing. If you need clarification before ordering please contact us PRIOR to ordering.