MSI 27" Curved MAG271C 144Hz 1080p Optix [Pre-Order]
The MAG271C has super smooth gameplay with 144Hz refresh rate and 1ms response time. Feel like you are in the game with our 27" curved display to give you more game immersion. And prevent eye strain for longer gaming sessions with Less Blue Light and Anti-Flicker. Experience total game immersion and never lose sight of your enemy. Backed by a 3 year MSI warranty.
THIS PRODUCT IS NOT CURRENTLY AVAILABLE
[SKU] MON-MSI-MAG271C
Available for delivery only. Click & collect and over the counter orders are suspended until further notice.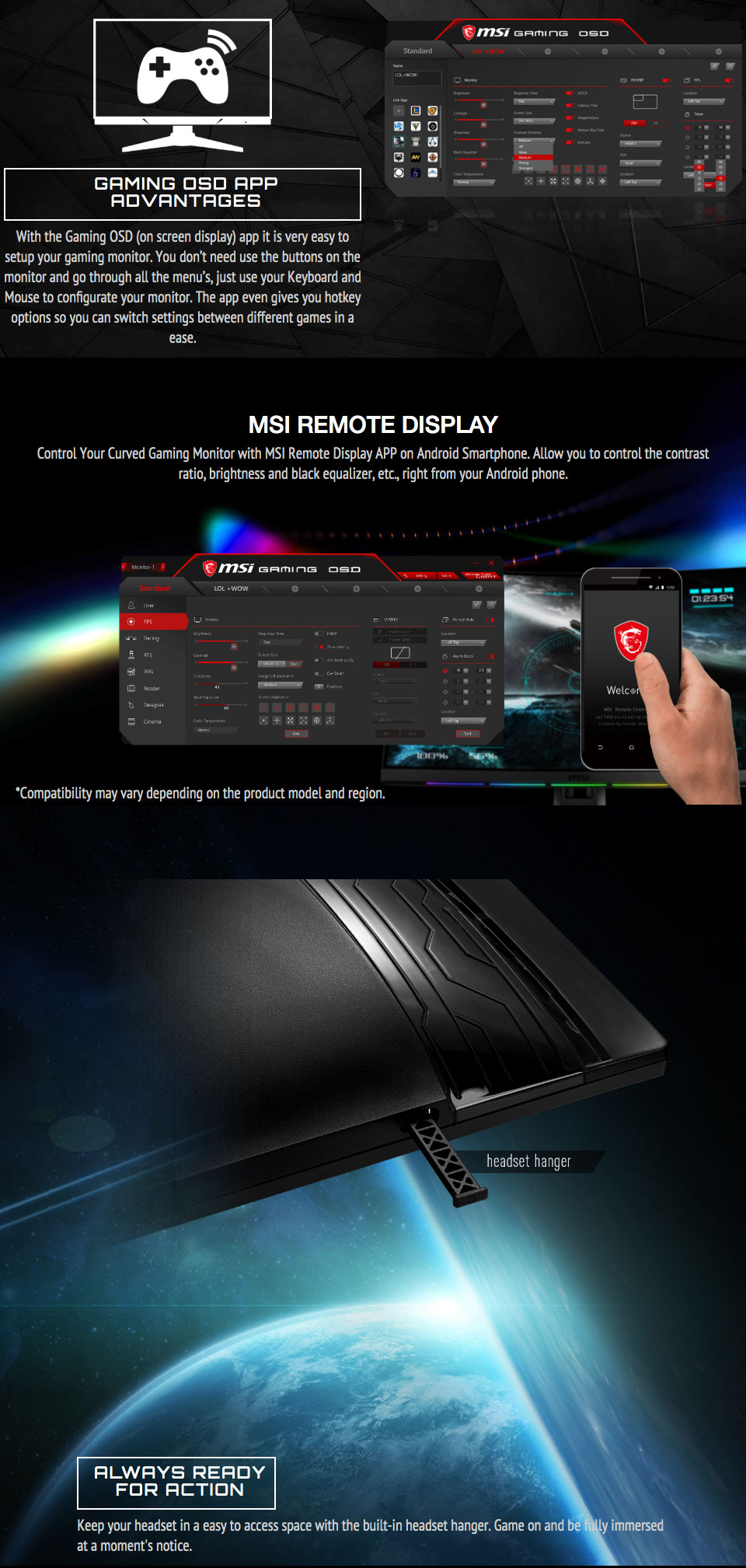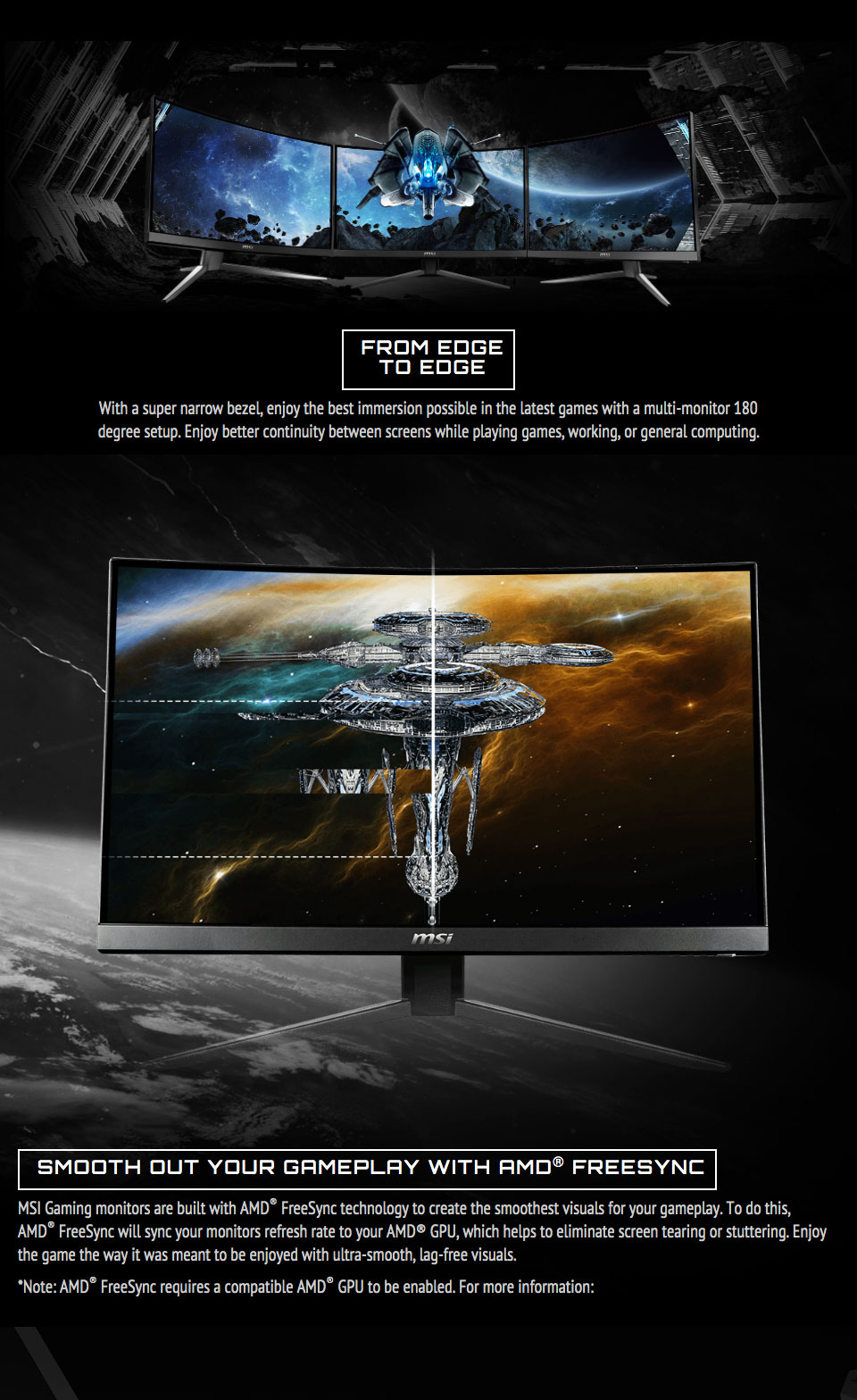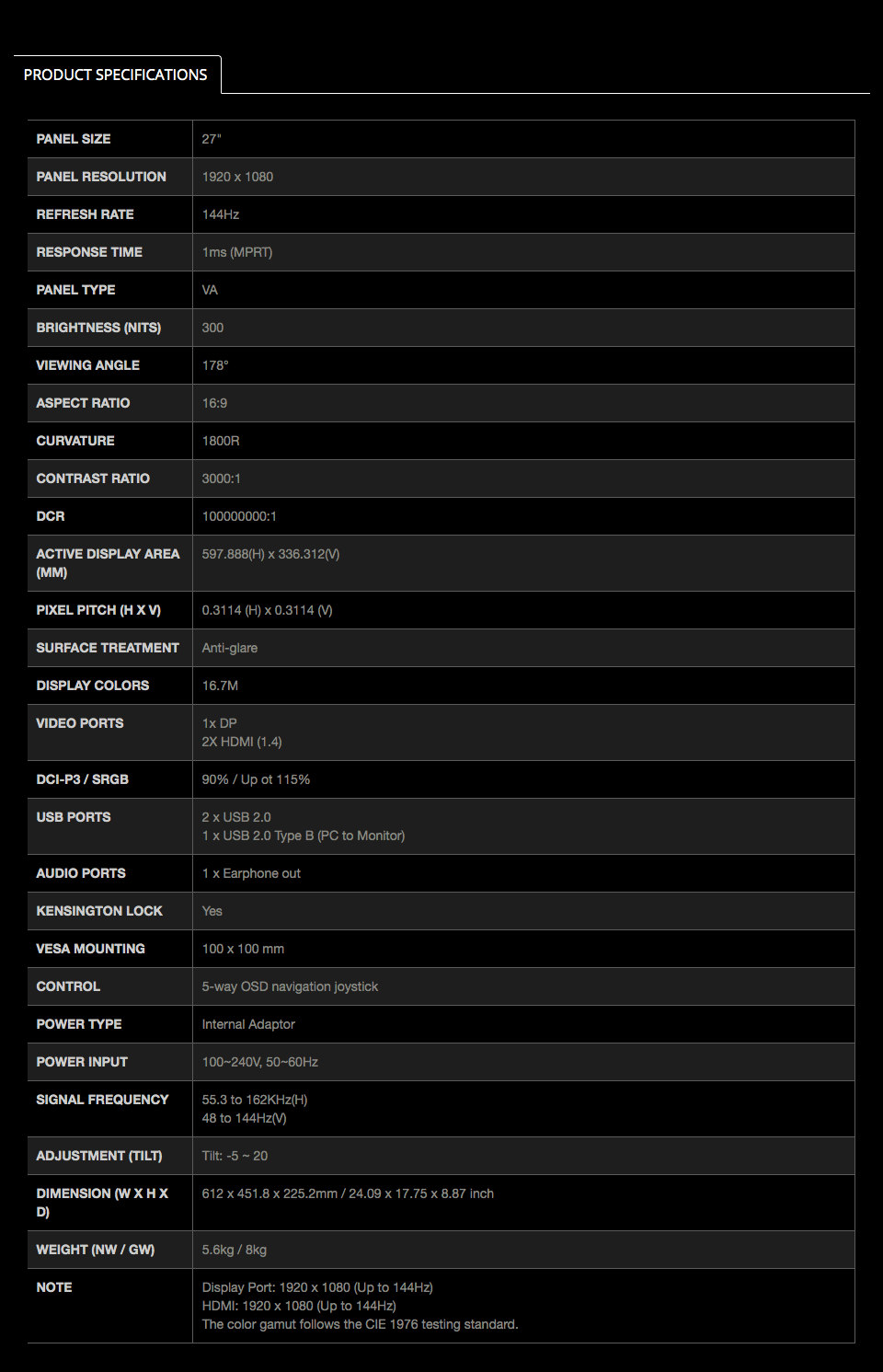 Images provided in good faith but are for illustrative purposes only. Actual product may differ as manufacturer may have revised the item since its original listing. If you need clarification before ordering please contact us PRIOR to ordering.