Corsair M55 RGB Pro Gaming Mouse
The Corsair M55 RGB PRO features an ambidextrous design that fits any grip or hand, while CORSAIR Utility Engine (CUE) software unlocks stunning RGB lighting effects and game-changing macros, all of which can be saved to the mouse with dedicated onboard storage.
[SKU] MOU-COR-M55RGBPRO
Available for delivery only. Click & collect and over the counter orders are suspended until further notice.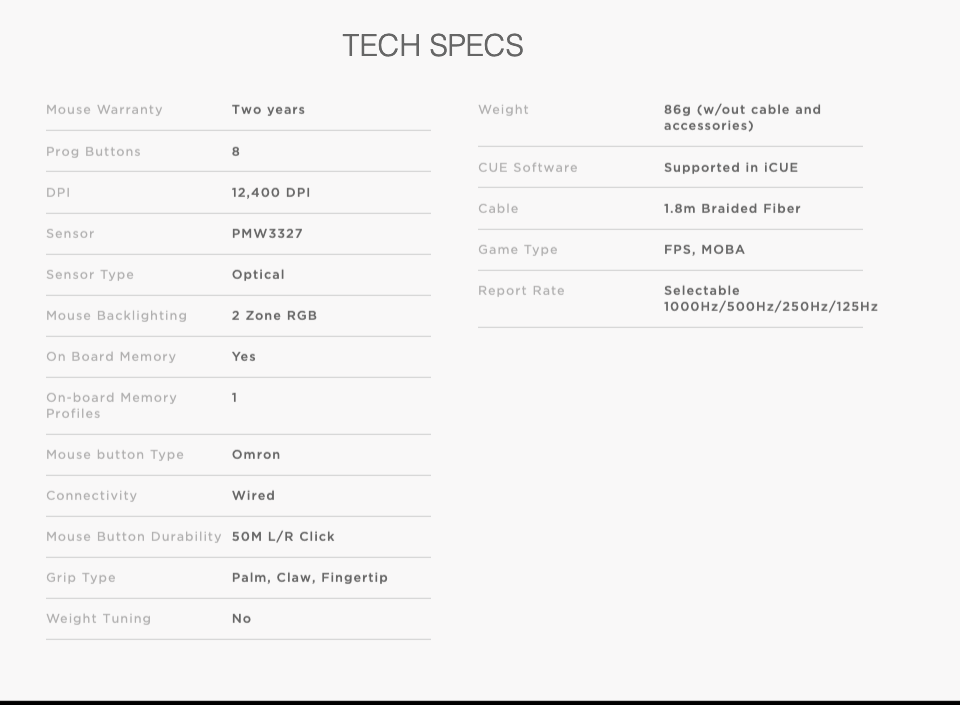 Images provided in good faith but are for illustrative purposes only. Actual product may differ as manufacturer may have revised the item since its original listing. If you need clarification before ordering please contact us PRIOR to ordering.