Corsair iCUE 465X RGB Tempered Glass Case White
The Corsair iCUE 465X RGB is a black mid-tower ATX smart case offering two tempered glass panels allowing the three included CORSAIR LL120 RGB fans to shine bright from multiple angles. With the included iCUE Lighting Node CORE smart RGB lighting controller, you're never far from having complete control. *Available only when purchased with a full system.
[SKU] CAS-COR-465TGWRGB
Available for delivery only. Click & collect and over the counter orders are suspended until further notice.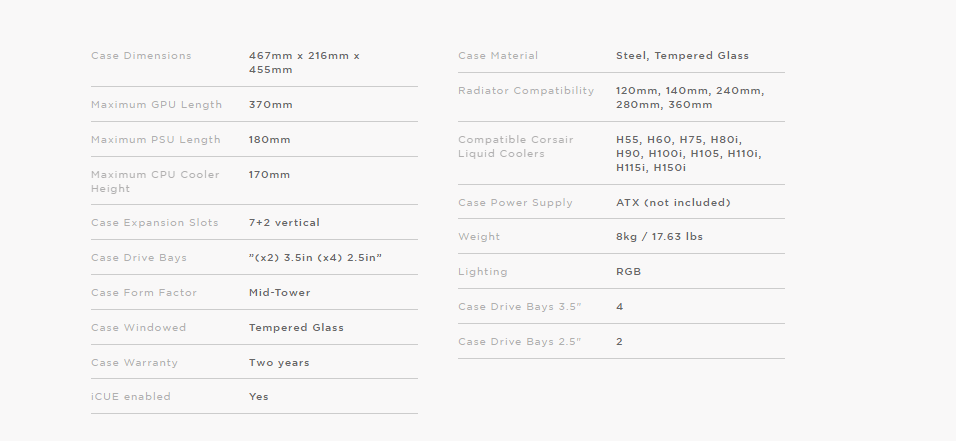 Images provided in good faith but are for illustrative purposes only. Actual product may differ as manufacturer may have revised the item since its original listing. If you need clarification before ordering please contact us PRIOR to ordering.