Corsair 110R Tempered Glass Case
The CORSAIR 110R is a minimalist mid-tower ATX case with a 4mm-thick tempered glass side panel and storage support for up to four drives, plus a 5.25in ODD drive bay. The 110R's minimalist design ensures that your system can fit in almost any environment and displays your components through a beautiful tempered glass side panel.
[SKU] CAS-COR-110RTG
Available for delivery only. Click & collect and over the counter orders are suspended until further notice.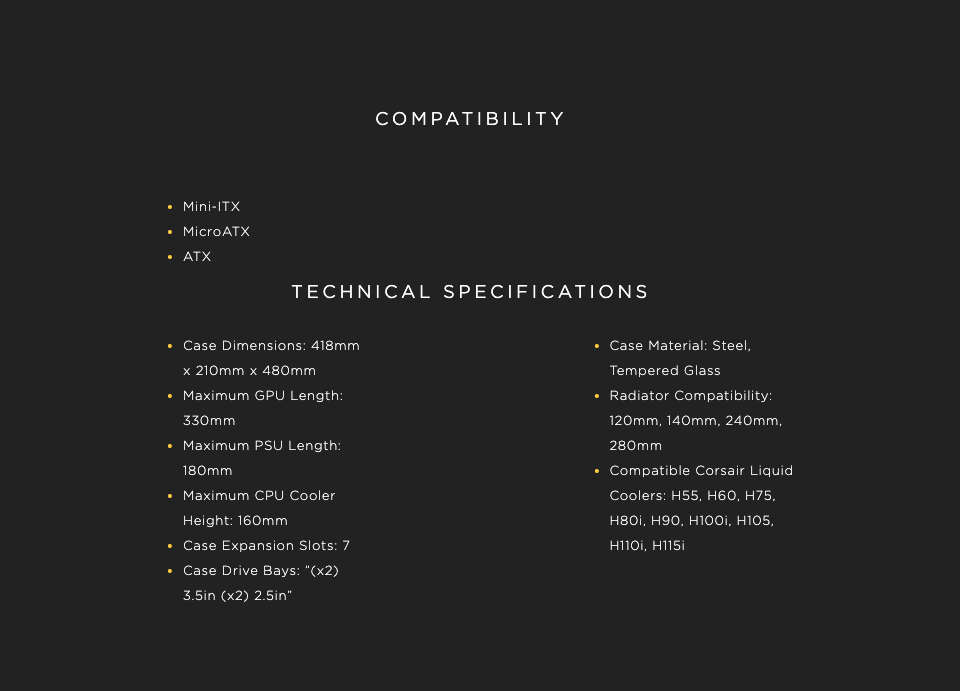 Images provided in good faith but are for illustrative purposes only. Actual product may differ as manufacturer may have revised the item since its original listing. If you need clarification before ordering please contact us PRIOR to ordering.