MSI Prestige PS341WU WUHD IPS 34" Monitor
The MSI Prestige PS341WU was inspired by the combination of Western oil & Eastern ink painting. An asymmetrical circle and a curved line on the back perfectly blend with the symmetrical square on the front – integrate the viewing experience into the creators' life. This is perfect.
[SKU] MON-MSI-PS341WU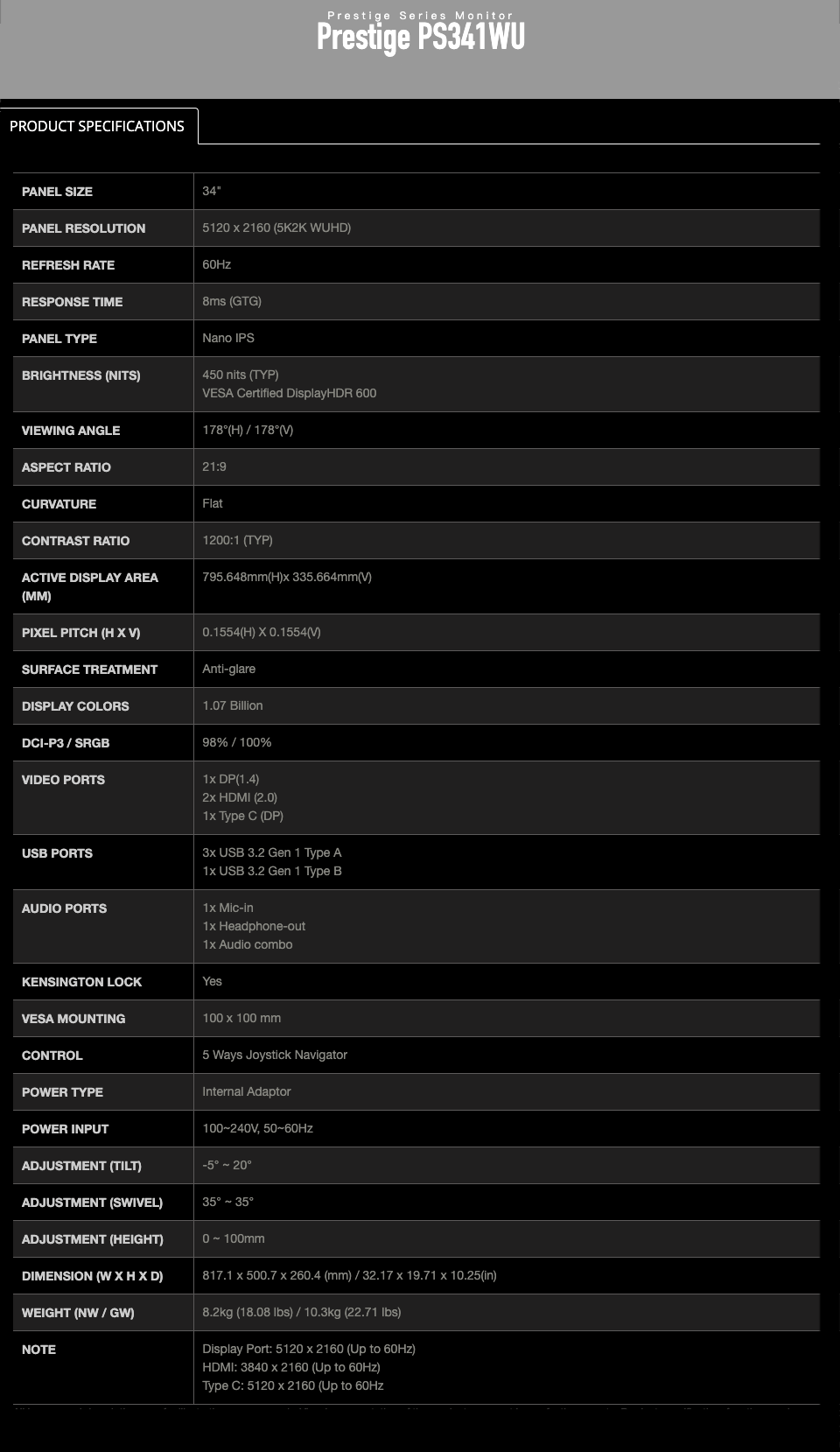 Images provided in good faith but are for illustrative purposes only. Actual product may differ as manufacturer may have revised the item since its original listing. If you need clarification before ordering please contact us PRIOR to ordering.